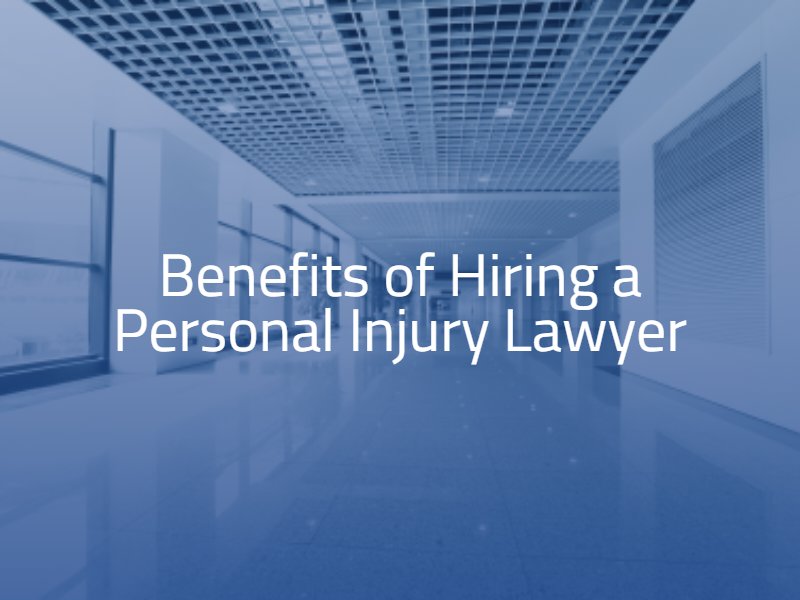 If you are in an accident, you may be eligible for financial compensation. Personal injury lawsuits allow New Mexico residents to hold negligent parties accountable for their actions, receiving an award to pay for their accident-related damages. However, navigating the complex litigation process can be a challenge without an attorney on your side. Albuquerque personal injury lawyers provide several benefits, including access to resources and valuable negotiation skills.
Experience Negotiating with Insurance Companies in New Mexico
Many personal injury lawsuits begin as insurance claims. During the insurance process, an insurance adjuster will investigate your claim and determine who caused the accident. You may need to enter negotiations and give statements to prove your right to damages. It is important to remember it is not in the company's best interest to provide you with maximum compensation.
Since your attorney will have extensive experience negotiating with insurance companies, he or she can advocate for your best interests during these processes. Your lawyer will gather evidence to prove your right to maximum recovery, evaluate any settlement offers you receive and file an appeal or bad faith claim if the company is not taking your best interests into account. Additionally, having an attorney on your side signals to the insurance company that you are taking your claim seriously, which can be beneficial during the negotiation process.
Access to Expert Witnesses
Proving liability in a personal injury case can be very difficult, depending on the circumstances surrounding the accident. If your case involves very severe injuries, more than one potentially at-fault party, or unclear liability, expert witnesses can provide testimony on your behalf.
Your attorney will have developed connections with medical experts, accident reconstruction specialists, and other knowledgeable professionals who can validate the cause of your accident and the severity of your injuries. If you need help calculating your potential award, your attorney can partner with economists and life care professionals to determine your long-term costs.
Reduced Stress and Errors
After an accident, it can be very difficult to handle an insurance claim or lawsuit alone. You will need to know how the law works, what you need to do to prove your right to compensation, and how to handle all of the paperwork and filing requirements involved with these processes. An attorney will handle your case completely from start to finish, allowing you to focus on recovery instead of complex litigation.
In addition to reducing stress during the process, your attorney will understand how to complete your legal paperwork correctly and efficiently. This reduces the number of errors that may occur if you handle your claim alone. Since these errors can slow down the litigation process, you may receive a settlement faster if you hire an attorney versus filing the claim without legal representation, depending on the complexity of your case.
Knowledge of How to Build a Case
Proving your right to compensation is not an easy task. From gathering evidence to speaking to witnesses and conducting depositions, crafting a personal injury case can be a very overwhelming process. If you are suffering from a recent injury, a personal injury lawyer can reduce this burden and handle all aspects related to building your case. He or she will understand the elements necessary to prove the at-fault party's liability and will know how to create a cohesive and compelling case based on the available evidence.
Hiring an attorney can protect your right to compensation. As soon as you receive medical attention for your injuries, contact a New Mexico personal injury lawyer to discuss your path to recovery.