No victim should have to handle the aftermath of a serious injury alone. A serious accident can inflict life-changing injuries on a survivor, along with significant medical bills and lost wages. Pair this with pain and suffering and it is easy to see why the average claimant requires assistance with a personal injury lawsuit in Albuquerque. It is not easy to go up against powerful defendants and insurance companies unrepresented and achieve a fair outcome.
At Ring Jimenez, P.C., our experienced Albuquerque personal injury attorneys provide compassionate and effective legal representation to clients during personal injury claims at no costs upfront. Our Albuquerque personal injury lawyers care about your injury, your accident, your future, and fight for justice on your behalf. We will do what we can to ensure a fair outcome for your case. Contact us today or call (505) 295-6008 for a free consultation. Our Albuquerque personal injury lawyers may be able to help you obtain financial compensation from a negligent party.
Personal Injury Resources:
Why Choose A Personal Injury Attorney From Ring Jimenez?
We care about our clients and show them every day. Our Albuquerque accident attorneys are constantly going the extra mile for their clients, whether that means meeting them at their homes or hospitals for consultations or taking cases to trial for maximum compensation.
We have years of successful case results. Attorneys Iris Ring and Francisco Jimenez have been representing clients in New Mexico for more than 10 years. They have successfully resolved hundreds of cases and secured millions of dollars for clients.
We accept Albuquerque personal injury cases on a contingency fee basis. We never charge a fee unless we win. We founded our law firm on the belief that all injured accident victims deserve the chance to benefit from high-quality legal representation, regardless of financial status.
Do You Need a Personal Injury Attorney?
During a personal injury claim in Albuquerque, NM, your personal injury lawyer will act as your advocate. Your lawyer will not say or do anything he or she does not firmly believe will progress your case to the next step. A lawyer can be an important ally and resource during an injury claim in New Mexico. A lawyer works for you, not the other way around. Your lawyer will put your recovery and well-being above everything else. Furthermore, a personal injury lawyer can improve your chances of obtaining maximum compensation for your damages.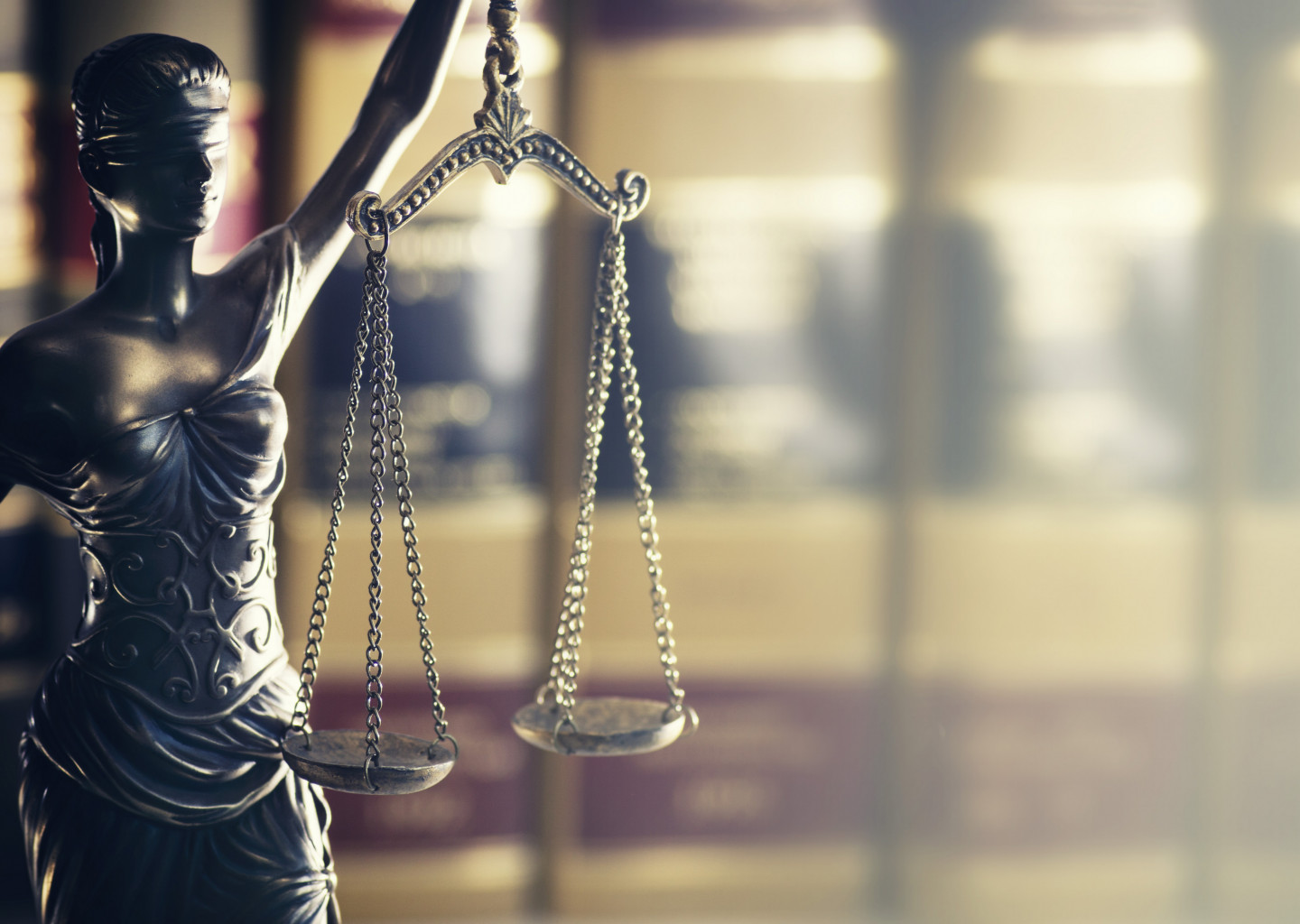 Our Albuquerque personal injury attorneys will know exactly how to deal with insurance companies and their bad-faith tactics, such as an insurer denying a valid claim or reducing your recovery without an honest reason for doing so. Your lawyer can take over negotiations for you, to optimize your award without putting you through a difficult legal process. With the right personal injury attorney by your side, you can obtain maximum compensation for your past and future losses with peace of mind.
What Are The Common Types of Personal Injury Accidents in Albuquerque?
At Ring Jimenez, P.C., personal injury is the only thing we do. We are a full-service personal injury law firm with lawyers who live and work in Albuquerque. Our partner, Francisco, was born and raised here. Therefore, we are 100% committed to helping injured people in Albuquerque and throughout New Mexico understand their rights and how to protect them during personal injury claims. Although some of our most common cases are handled by our Albuquerque car accident lawyers, we accept many different types of cases at our local law firm including:
Do not hesitate to ask us for legal advice about your particular claim during a free consultation in Albuquerque. We understand how challenging it can be to face a personal injury insurance claim or lawsuit on your own. Our Albuquerque personal injury lawyers have proven and effective litigators who can pursue maximum compensation on your behalf. Even our bold Albuquerque motorcycle accident lawyers will use aggressive legal tactics to force a negligent party to pay what you require.
Do You Have a Personal Injury Claim?
In New Mexico, the civil justice system allows an injured accident survivor or family member to file a claim for damages if someone else's negligence, carelessness, or intentional wrongdoing caused the accident or injury in question. You might have grounds to file a personal injury claim in pursuit of financial compensation if you or your lawyer can prove the existence of these four main elements: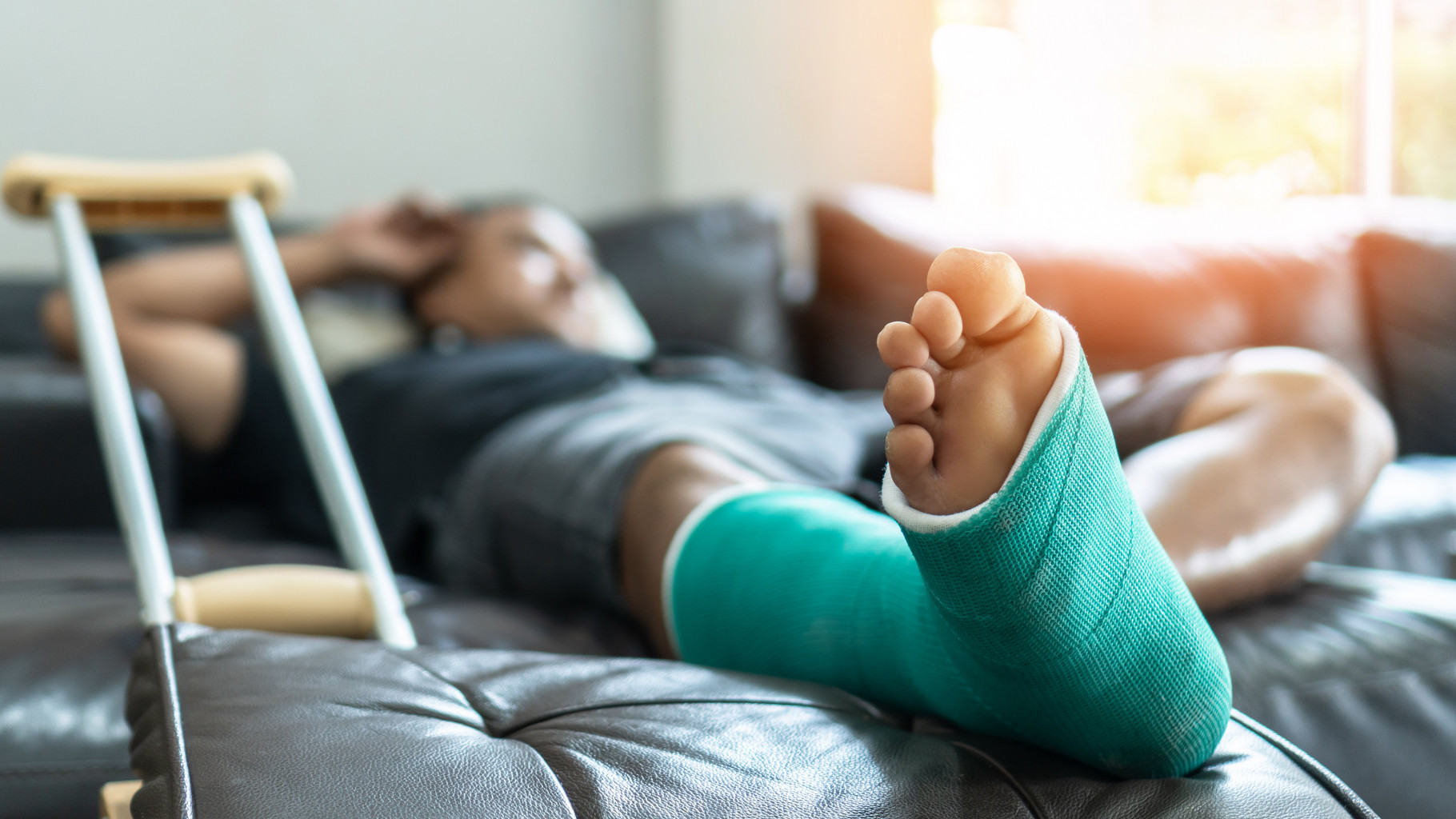 Duty of care owed by the person allegedly at fault for the accident.
Duty of care breached, either negligently or intentionally.
Causation between the breach of duty and the accident/injury.
Damages were suffered by you in the accident.
Some cases do not require evidence of a breach of duty. If a defective item injured you, for example, the manufacturer may be strictly liable without the need to prove negligence. An Albuquerque personal injury lawyer from Ring Jimenez P.C. can review your specific case for free to give you information about your burden of proof. Then, your lawyer can take the necessary steps to bring a strong claim to damages on your behalf. Damages can refer to medical expenses, lost wages, pain and suffering, emotional injuries, legal fees, and more.
What Is The Statute Of Limitations For A Personal Injury Case In New Mexico?
In the state of New Mexico, the personal injury statute of limitations is two years from the date an injury occurs. This means that injury victims have a two-year window with which to file a lawsuit against the alleged negligent party in their claim. Failing to do so will almost certainly lead to the court dismissing the claim. Unfortunately, if an individual does not file their personal injury lawsuit within the personal injury statute of limitations deadline, they will likely lose the ability to recover any compensation for their losses.
What About Insurance Carrier Deadlines?
It is crucial that you are aware of deadlines put in place by insurance carriers. The vast majority of injury claims in New Mexico are resolved through settlements with insurance carriers. However, these insurance carriers have strict reporting deadlines. Often, an insurance carrier requires that a claim be made within a day or two after an injury occurs.
If an individual fails to file a claim with their insurance carrier within the deadlines required by the carrier, there is a good chance the claim will be delayed or even denied altogether. We strongly encourage you to report the injury to any insurance carrier involved as soon as possible. When you work with a skilled personal injury lawyer in New Mexico, you will have a person on your side who will make sure that your claim is filed on time with the insurance carriers and with the civil court system, per the personal injury statute of limitations.
What Does Insurance Cover In Albuquerque Personal Injury Cases?
In some personal injury claims, you may be eligible to file an insurance claim before proceeding with a civil lawsuit. For example, if you suffer injuries in a car accident with a negligent driver, you can file a claim with his or her insurance company. Property owners and homeowners may also have insurance you can file claims under. Different pathways are appropriate for different cases, so make sure to speak with your personal injury lawyer before proceeding with a claim.
After your accident, a representative from the at-fault party's insurance company may reach out to you and ask for a statement. It is important to avoid speaking with these representatives until you contact your attorney. You should also avoid accepting any early settlement offers from these adjusters; this early offer can be much lower than the compensation you actually qualify for.
Insurance companies want to minimize the amount they have to pay for your damages. These statements, which often occur before you know the full extent of your injuries, can harm your ability to claim the compensation you deserve. You may make a statement that implicates you for liability, or you may say something about your injuries before you understand the full picture. However, these adjusters can use premature statements to cast doubt on your credibility and justify a lower settlement. For best results, speak to your lawyer first.
What Kinds Of Compensation Are Available in an Albuquerque Personal Injury Claim?
After an accident, you can sustain serious losses due to the negligence of the at-fault party. Under New Mexico law, you can claim compensation for both economic and non-economic losses in a personal injury claim.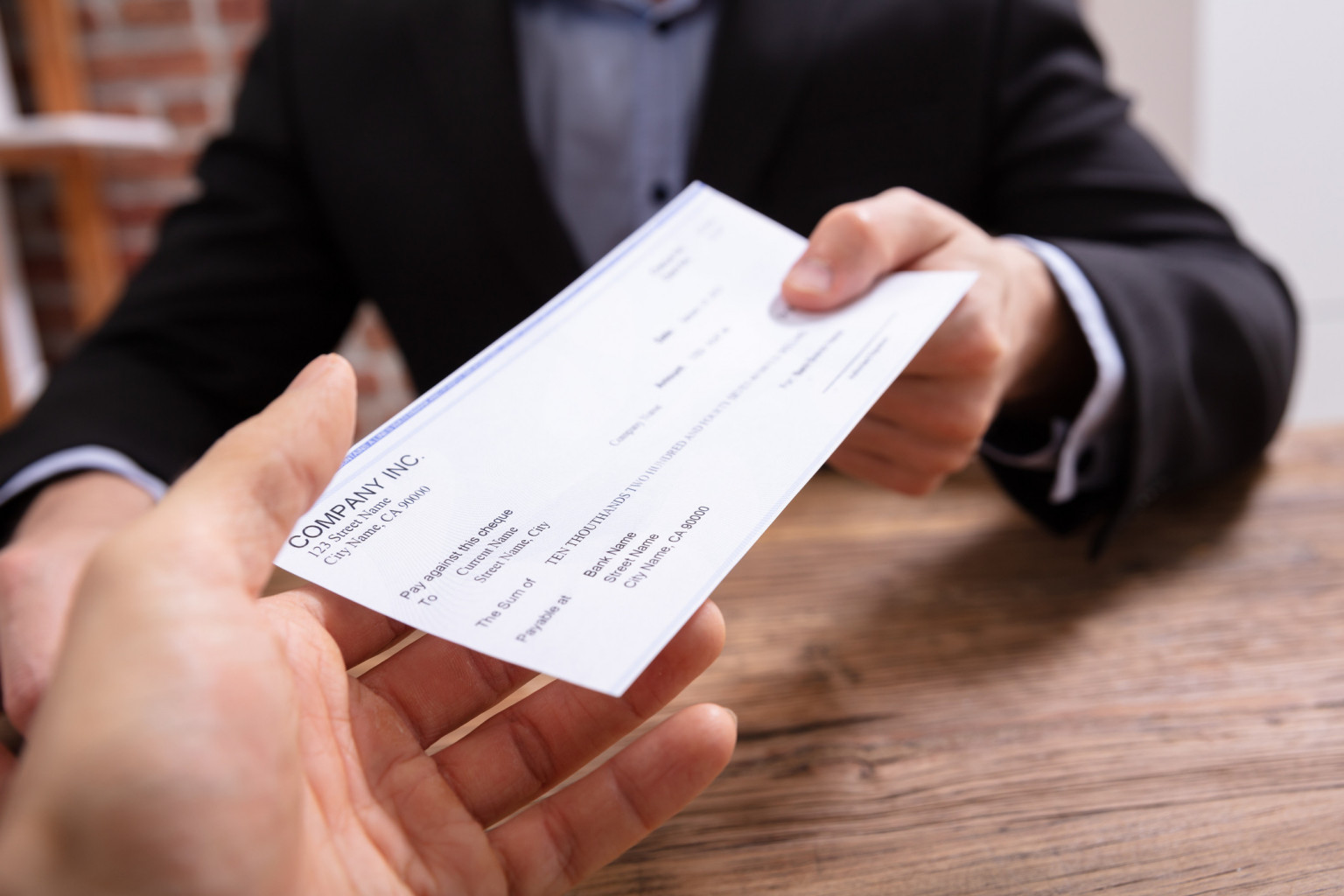 Common types of economic damages include past and future medical expenses, disability accommodations, property damage, and lost wages. If your injury prevents you from returning to work, you may claim loss of future earnings as well. Non-economic damages, or physical and emotional pain and suffering, may include the following.
Depression and anxiety
Post-traumatic stress disorder
Chronic pain
Disfigurement and scarring
Permanent disability
Loss of enjoyment of life
Loss of care, companionship, or consortium
How Does a Contingency Fee System Work?
When we say we operate on a contingency fee basis, it means we only charge our clients if and when we win their cases for them. If we do not succeed in obtaining our client financial compensation from a defendant, he or she will not pay us a dime – no catches and no hidden fees, guaranteed. When we do succeed in securing settlements and jury verdicts for our clients, we deduct our fees from the award-winning rather than billing the client directly.
We never take more than our client receives after deducting medical expenses, costs, and fees. With this payment arrangement, you will never have to afford your lawyer out of pocket. Our payment system can provide peace of mind when you need it the most. We work hard to make high-quality legal representation available at no financial risk to our clients.
How Long Does a Personal Injury Case Take to Settle in New Mexico?
There is no set time it takes for a personal injury claim to reach a conclusion in New Mexico. Some cases settle before reaching the courtroom or even becoming a lawsuit. Others can take a year or longer to reach a settlement, especially in cases involving serious, catastrophic injuries and very high amounts of damages.
What Is The Personal Injury Claim Process?
First, your personal injury attorney will investigate your claim and wait until you reach maximum medical improvement.
Next, your attorney will consider sending a demand letter and engaging in negotiations with the at-fault party. Your case may settle at this stage.
If negotiations do not occur or are unsuccessful, your attorney will file your complaint in New Mexico civil court.
You and your attorney will enter the discovery process, where you will exchange information with the at-fault party and collect testimony. Discovery can take several months to complete.
After discovery, you and your lawyer may enter pretrial negotiations. Your case may settle at this stage.
If pretrial negotiations are unsuccessful, you will enter the courtroom. During the trial, the court will hear arguments for both sides and determine if you qualify for compensation and how much your award should be.
The court will issue a decision. If the court rules in your favor, you can expect to receive your settlement within a few weeks, as long as all processes go smoothly. If the court does not rule in your favor, you can choose to appeal the decision.
What About Partial Fault for a Personal Injury?
Individuals often worry about whether or not they will receive compensation if they are partially responsible for causing their injury. This could be the case, but maybe not in the way that an individual thinks. In New Mexico, this state operates under what is called a "pure comparative negligence" system. This means that an individual can receive compensation even if they are up to 99% at fault for the injury. However, under this system, individuals will receive reduced compensation based on their overall percentage of fault.
For example, if an individual sustains injuries in a vehicle accident and incurs $100,000 worth of medical bills, but they are found to be 30% responsible for causing the incident, they would receive $70,000 instead of the full $100,000.
Insurance carriers and legal teams for the at-fault parties will often bring up shared liability in an effort to reduce how much they payout in compensation, or to deny the claim altogether. It is crucial for injury victims in New Mexico to work with a skilled personal injury lawyer who can examine the facts of the case and vigorously push back against these accusations of shared fault. Yes, shared fault can reduce how much compensation you receive, so please make sure you have an advocate on your side looking out for your best interests.
Contact an Albuquerque Personal Injury Lawyer Today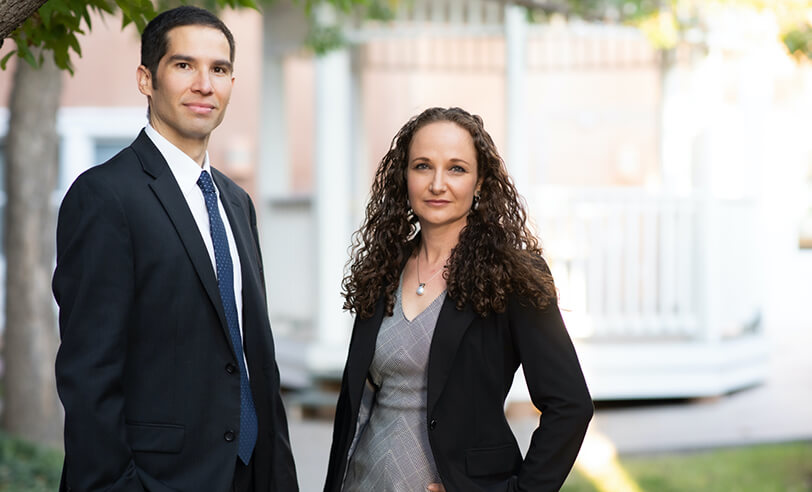 At Ring Jimenez, P.C., our experienced team of personal injury lawyers want you to know you are not alone. It may feel like everyone is working against you after a serious accident, but our Albuquerque personal injury lawyers are on your side. We are here to make you feel heard and seen. We will not settle for anything less than what you and your family deserve after someone else's negligence causes a serious injury. Discuss your personal injury case in detail with our attorneys in Albuquerque today. Call (505) 295-6008 or contact us online to request a free consultation from our law firm.
Client Testimonial: 5/5
★ ★ ★ ★ ★
I believe the expertise and professionalism of the attorneys at Ring Jimenez Law firm would be hard to match.
-Kate M.
More Client Testimonials