Hopping on a bus in Albuquerque, New Mexico can be an easy and affordable way to commute to work or get around with ABQ RIDE being the city's main public bus service. Individuals and businesses can also rent local party buses and charter buses, with hundreds of buses serving local public schools. Sadly, not all buses make it safely to their destinations.
Bus accidents are often connected to negligence, such as a negligent bus driver or defective bus. At Ring Jimenez, P.C., our Albuquerque bus accident attorneys help victims understand their rights. You may be able to bring a cause of action against one or more parties for causing the bus accident. If you or a loved one has injuries from a recent bus accident in the greater Albuquerque area, please contact us for a free initial consultation.
Bus Accident Resources
Why Choose An Albuquerque Bus Accident Attorneys From Ring Jimenez?
Our accident lawyers in Albuquerque have years of experience helping injured people throughout New Mexico. Our attorneys have successfully resolved hundreds of cases, with millions of dollars recovered for our clients.
We understand how difficult and confusing the aftermath of a bus accident can be. Our lawyers work tirelessly to answer client questions, protect their rights, and pursue fair compensation.
We handle all our motorcycle accidents and other vehicle collision cases on a contingency fee basis. We never charge attorney's fees unless we succeed in winning the client's case.
If you, your child, or someone close to you were recently injured in a bus accident in Albuquerque, focus on your physical recovery first. Go to a nearby hospital for immediate medical care. Then, discuss who may be liable for the bus accident and your related damages with the lawyers at Ring Jimenez, P.C. We offer 100% free initial consultations so we can answer your questions at no financial risk. We can assess the cause of your bus accident through an in-depth investigation.
What Are Common Injuries From Albuquerque Bus Accidents?
Whether the bus was in an accident due to driver negligence, a defective vehicle, or a third party, the injury of passengers is common. These can range from minor to catastrophic injuries. Yet, regardless, even if you don't feel hurt, it's best to seek medical attention and contact one of our Albuquerque bus accident lawyers. Nevertheless, common bus accident injuries in Albuquerque are:
Scrapes
Bruises
Broken bones
Burns
Muscle damage
Amputations
What Kind Of Damages Can I Recieve Compensation For?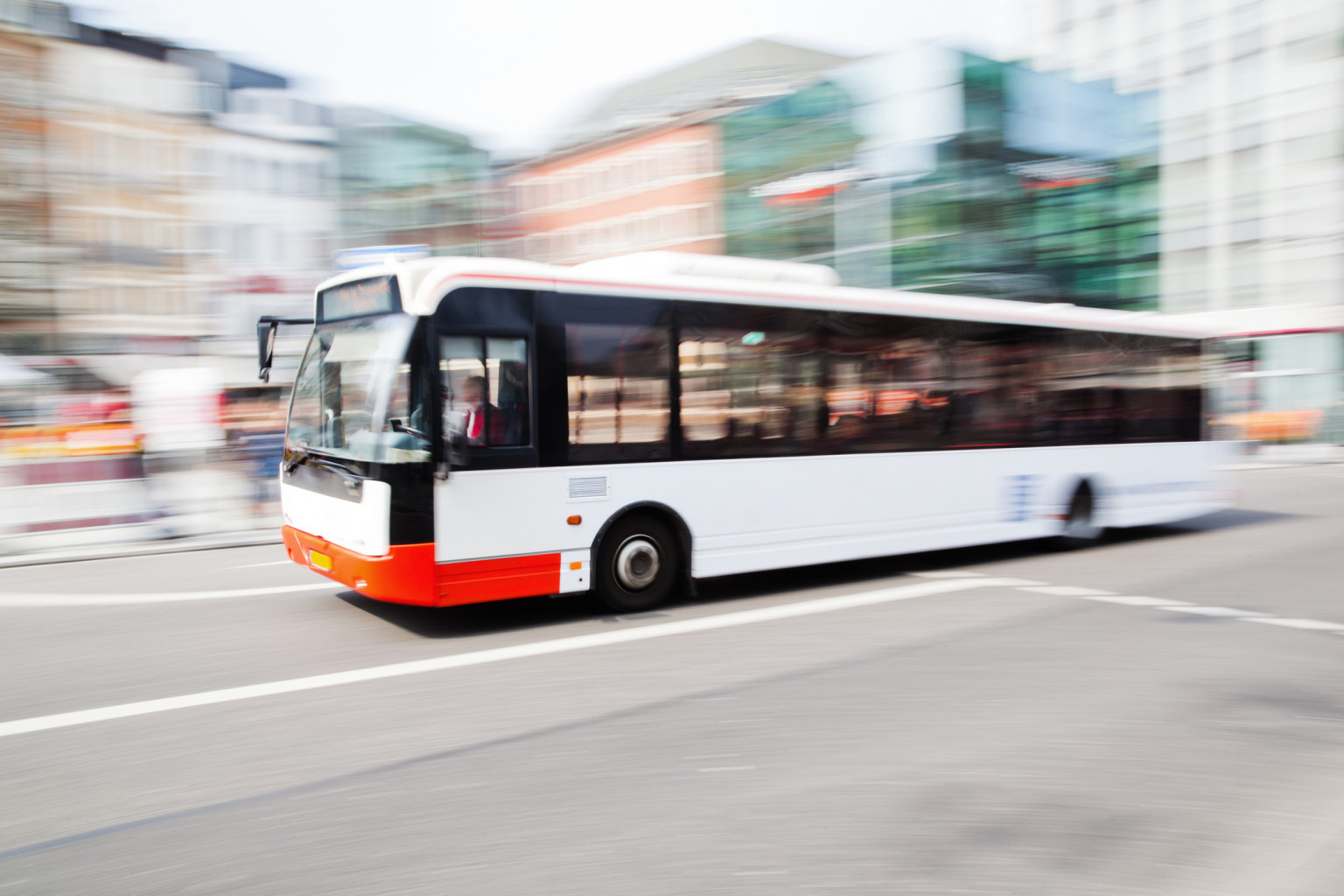 Following being involved in a bus accident, as a passenger, you are entitled to compensation for both economic and non-economic damages. Typically, these include:
Past and future medical bills
Lost wages
Disability-related losses
Emotional distress
Pain and suffering
Permanent scarring or disfigurement
Punitive damages
However, you may not receive the settlements that you deserve if you decide to try and take the case on your own. It's crucial to have an Albuquerque injury attorney on your side who knows the ins and outs of the law in New Mexico so you can focus on your recovery.
How Do I Prove Bus Driver Negligence in Albuquerque?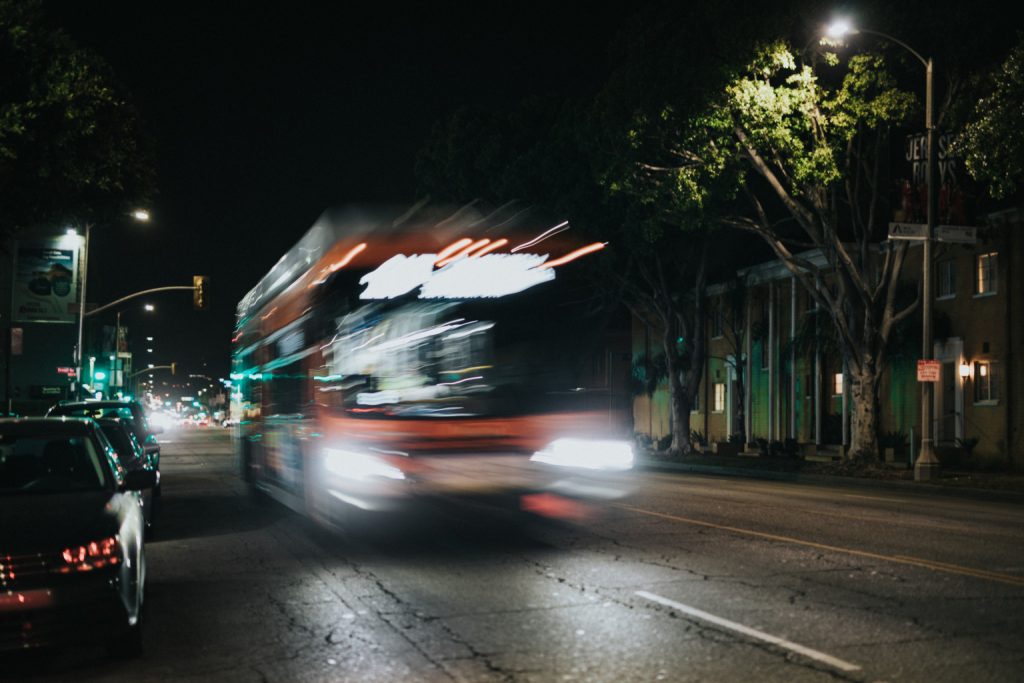 Bus drivers are cause many collisions throughout New Mexico. A split second of negligence, distraction, or inattention by a bus operator could cause a devastating accident. Common examples include:
Texting and driving
Driving drunk
Speeding
Failing to pay attention
Failing to yield the right-of-way
Ignoring road signals
In an insurance claim, an independent investigation can establish the evidence you need to prove this liability. If you plan on filing a lawsuit, you and your attorney will need to follow a series of steps to prove negligence.
Negligence is a legal theory that forms the basis of many lawsuits, including New Mexico personal injury claims. To establish negligence, you will need to supply evidence that supports four key elements.
The at-fault driver owed you a duty of care to follow traffic laws and drive safely.
The at-fault driver breached his or her duty of care.
The breach of care directly caused your injuries.
You suffered damages you can claim compensation for in your lawsuit.
What If It's The Bus Company's Fault?
Some bus accidents arise due to neglect by the entity responsible for the fleet, such as a lack of proper bus maintenance, low-quality repairs, and failing to properly hire and train drivers. This entity could be a private bus company, a private or public school, or the City of Albuquerque, depending on the type of bus. Don't try to take on the bus company by yourself, because they are trained to handle these types of situations. Allow one of our professional Albuquerque bus accident lawyers to fight for you while you focus on your or your loved one's recovery.
What Is Third-Party Negligence?
A third party, such as another vehicle driver on the road, could be financially responsible for a bus accident. If a drunk driver ran a red light and crashed into the side of an ABQ RIDE bus, for example, the driver could be liable. Other third parties that may bear responsibility for your accident include bus part manufacturers, property owners, and the city for an unsafe roadway. To learn more about third-party negligence, please contact our Albuquerque car accident lawyers. 
Negligence is the main cause of Albuquerque bus accidents. Our attorneys, Iris Ring and Francisco Jimenez are passionate about exposing negligence in the city where they live. They work hard to advocate for safer streets and neighborhoods through the aggressive representation of bus accident victims. If a bus accident injured you, do not hesitate to contact us to discuss the possibility of a lawsuit.
Speak to an Albuquerque Bus Accident Attorney Today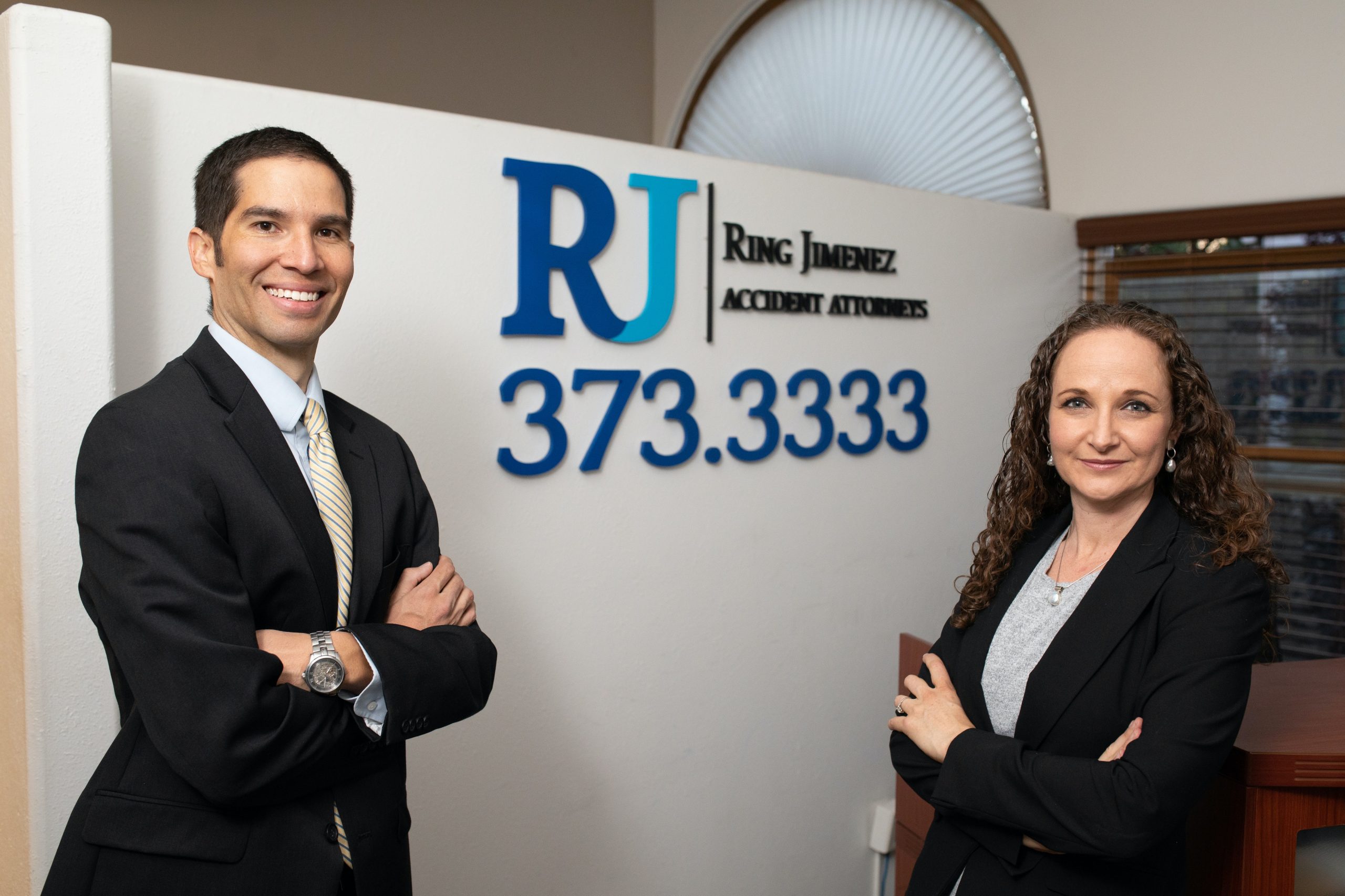 If you or a loved one is the victim of an Albuquerque bus accident, contact Ring Jimenez, P.C. for a free consultation. We have served injured motor vehicle accident victims throughout the greater Albuquerque area for over 10 years, and our skilled bus accident attorneys will help you through this difficult time. Discuss your bus accident in more detail with one of our lead attorneys today. Contact us or call (505) 373-3333 today!
Client Testimonial: 5/5
★ ★ ★ ★ ★
I believe the expertise and professionalism of the attorneys at Ring Jimenez Law firm would be hard to match.
-Kate M.
More Client Testimonials