If you live or work in Albuquerque, New Mexico you most likely have to drive near and around large commercial trucks often. In fact, many highways that cross through Albuquerque are major trucking routes. Therefore, driving on Coors Boulevard, I-40, NM 423 and other major highways in the city could put you at risk of crossing paths with a big rig that is not fit for the road, potentially leading to a devastating truck accident. If that is the case, an Albuquerque truck accident attorney can help you recover the compensation you deserve.
If you are searching for an attorney for a recent truck accident that injured you or took the life of a loved one, the attorneys at Ring Jimenez, P.C. can help. Our accident lawyers have spent more than 10 years representing individuals and families in truck accident claims throughout the greater Albuquerque area. Receive honest answers to your questions during a free case evaluation today. Call (505) 373-3333 to reach our local law office directly.
In this guide:
Why Choose An Albuquerque Truck Accident Lawyer From Ring Jimenez?

At Ring Jimenez, P.C., our Albuquerque accident lawyers have successfully resolved hundreds of personal injury claims throughout New Mexico, with millions of dollars recovered for our clients.
We understand how difficult the aftermath of a truck accident can be and we work tirelessly to secure the best possible outcomes for our clients.
We handle all Albuquerque truck accident cases on a contingency fee basis, meaning our firm does not charge a fee unless we win.
Do I Need to Hire a Lawyer For My Truck Accident Injuries?
Injuries resulting from truck accidents are often severe/catastrophic injuries such as amputations, traumatic brain injuries, internal organ damage, and spinal cord injuries. An attorney can help you demand fair compensation for severe injuries and in horrific instances, such as wrongful death. A lawyer can also help you fight insurance bad-faith tactics to maximize your recovery. Your lawyer will not let an insurance carrier take advantage of you and will properly investigate the situation to collect evidence for your case. Most importantly, an Albuquerque truck accident lawyer handling your case can give you the peace of mind to focus on your physical and emotional recovery.
What Is Unique About Albuquerque Truck Accident Law?
Most general Albuquerque car accident claims involve just two parties: the victim and the at-fault driver. A commercial truck accident, however, involves various other parties with duties related to transporting the cargo. During a truck accident claim, you or your lawyer may have to contend with a truck driver, truck company, cargo company, cargo loaders, maintenance teams, part manufacturers, and other parties. Rather than only holding the negligent truck driver liable, you may be able to pursue compensation from the entire trucking company.
Holding a trucking company responsible could result in greater compensation for your injuries and losses than the insurance benefits available from a single driver. For example, a trucking company will have better insurance coverage. In New Mexico, trucking companies are vicariously responsible for the negligence of their drivers and workers, in most cases. They may be responsible for accidents involving dangerous trucks, poor maintenance, negligent drivers, and lack of driver training. If you need to go up against a powerful truck company during an injury claim in Albuquerque, use an Albuquerque truck accident attorney to strengthen your side of the case. You may also need to speak to an Albuquerque motorcycle accident lawyer if your accident involved a motorized bike.
What Are The Common Causes of Albuquerque Truck Accidents?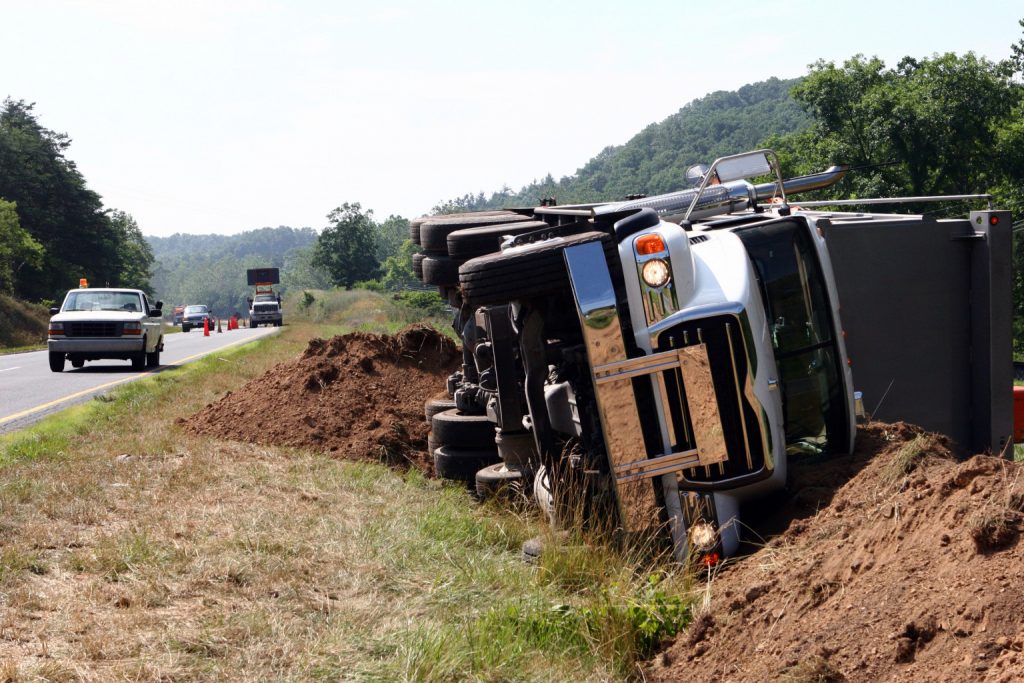 Motor carriers such as commercial trucks have to obey many strict laws and regulations from state and federal safety organizations. These laws are designed to improve the safety of commercial trucking and bring down the number of related traffic accidents. A truck company in New Mexico has many responsibilities in the name of safety, including cargo securement standards, hiring and training requirements, and mandatory fleet maintenance. A company or employee breaching any of these duties of care could cause a truck accident in Albuquerque.
Drunk or drugged driver
Negligent driver
Distracted driver
Drowsy/fatigued driver
Blindspot accident
Tailgating
Speeding
Failure to yield the right-of-way
Unsafe lane change or merge accident
Poorly maintained truck
Truck part or equipment failure
Improper cargo loading
Lost cargo load
At Ring Jimenez, P.C., our Albuquerque car accident lawyers have the tools and resources to fully evaluate your accident for causation in any vehicle accident. We can go to work immediately on collecting evidence of negligence, such as preserving the truck's black box and subpoenaing cellphone records. Then, with the information we have gathered, we can bring a claim to damages against the trucking company on your behalf. We are passionate about protecting the little people in claims against large and powerful transportation companies.
What Type of Compensation Can You Recover After a Truck Accident?
Most people come to us for advice about truck accidents because they believe negligent or reckless parties owe them compensation. In many cases, they are correct. It is our goal to bring negligent parties to justice on behalf of our clients by demanding that they pay fair compensation for related losses. A successful truck accident case could repay you for both economic and non-economic damages connected to the collision.
Medical bills
Time took off work
Travel expenses
Legal fees
Vehicle damage repairs
Pain and suffering
Lost quality of life
Wrongful death damages
Punitive damages
These are several examples of common damages available in trucking accident claims in New Mexico. The value of your trucking accident and related injuries is something we can discuss with you in detail during a free initial consultation in Albuquerque. In general, severe injuries will garner higher compensatory awards than minor injuries. We work hard to obtain maximum recovery awards for all of our clients.
How Long Do You Have to File After a Truck Accident in Albuquerque?
Act quickly after a truck accident in Albuquerque. As an injured accident victim, you have a limited amount of time in which to bring a claim. In New Mexico, the statute of limitations on most personal injury cases is three years from the date of the collision, and it is four years for property-damage only claims. It is recommended that you contact an attorney much sooner than this, however, so that important evidence is not lost.
How Do You Collect Evidence to Build Your Case in a Truck Accident Claim?
To collect compensation for your truck accident injuries, you will need to prove that the driver's actions or the actions of the trucking company directly caused your crash. This may be due to poor maintenance, failure to adhere to driving hour limits, improper cargo loading, and many other factors.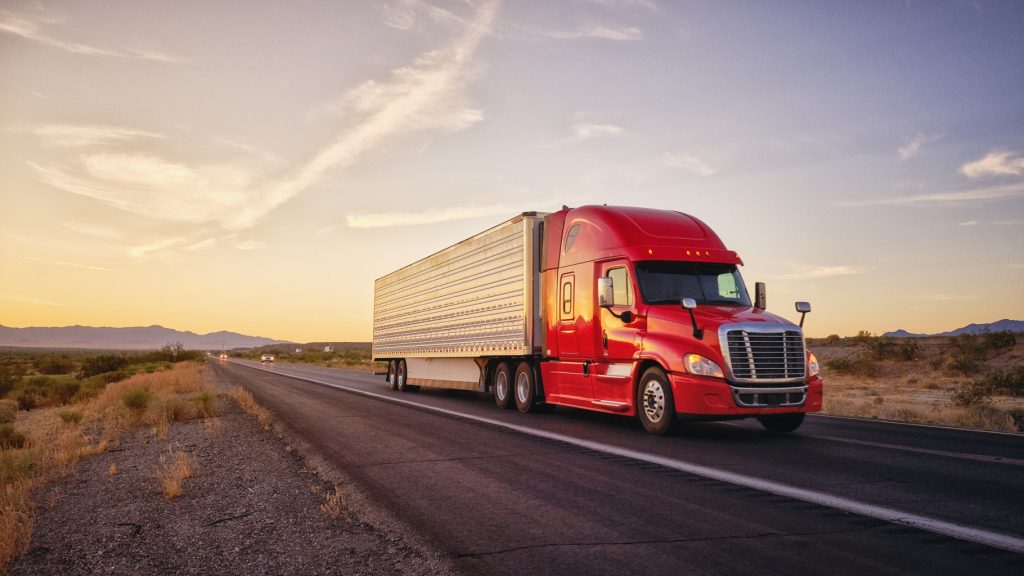 There are many pieces of evidence you can use to build your claim — but the trucking company has access to some of the most crucial documents. Your truck accident attorney from Ring Jimenez, P.C. can help you obtain these important pieces of evidence from the company, which may include the following:
Maintenance records for the truck
Truck inspection reports, or reports created by a certified inspector after the accident
Black box data from the truck, which supplies important information about the actions of the driver prior to the crash
The truck driver's logbooks, which document how long he or she operated without rest
The driver's qualifications, such as his or her licensing information, driving records, and work history
Reports from weigh stations and loading docks where the driver stopped
Drug and alcohol tests that occur after the collision
Information from high-tech devices on the truck, such as inclinometers, on-board computers, and GPS devices
What Are The Steps to Take After a Truck Accident in Albuquerque?
Since commercial trucks are large and heavy vehicles, any collision between a truck and a motor vehicle can be devastating. After an accident, you may experience severe, debilitating injuries that require medical attention.
Your first priority in these situations should be your health and safety. After the collision:
Stop your vehicle in a safe location
Call 911 immediately
Seek medical attention
Save all records from your hospitalization and subsequent treatments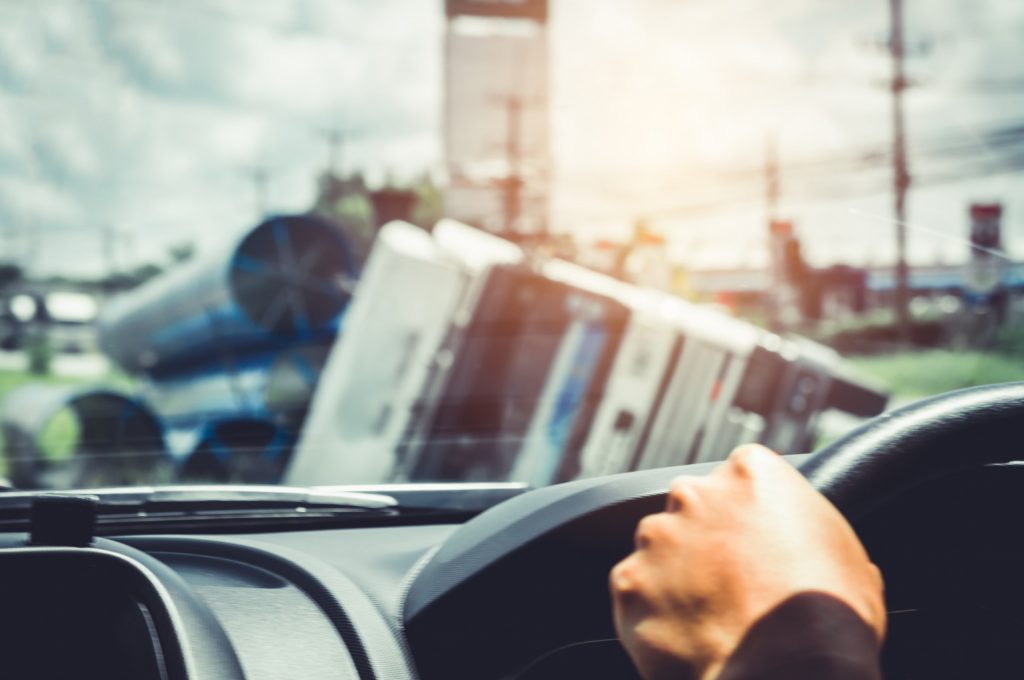 If you can move around the accident site safely and without further injury, you can also take steps to preserve evidence for your future claim.
When the responding police officer arrives on the scene, speak to him or her about the accident and collect his or her information to find the accident report later.
Take as many photographs as you can of your injuries, vehicle damage, and the area around the accident, including debris, skid marks, and traffic signs and signals.
Exchange information with the truck driver, but do not speak to him or her at length about the accident. If there are any witnesses in the area, collect their contact information as well.
Do not make any statements about your injury or admit fault when speaking with anyone at the scene. Do not speak to any insurance or company representatives until you speak with your attorney.
How Do I Determine Fault in an Albuquerque Trucking Accident
If you are filing a lawsuit against a truck driver or trucking company, you and your attorney will need to establish negligence for you to receive a settlement. Negligence is a legal theory that provides the foundation for many civil lawsuits, including truck accident claims. To establish the company or the driver's liability, you will need to supply evidence to prove four elements.
The at-fault party owed you a duty of care.
The at-fault party breached this duty of care.
The breach of care directly caused the accident.
You suffered damages in the accident you can claim in the lawsuit.
Truck drivers and their employers have a responsibility to follow the law and industry regulations, drive safely, and keep their vehicles in a safe condition. If you discover the at-fault party breached any of those duties, causing your accident, you will likely be able to establish liability in your claim.
Contact an Experienced Albuquerque Truck Accident Lawyer Today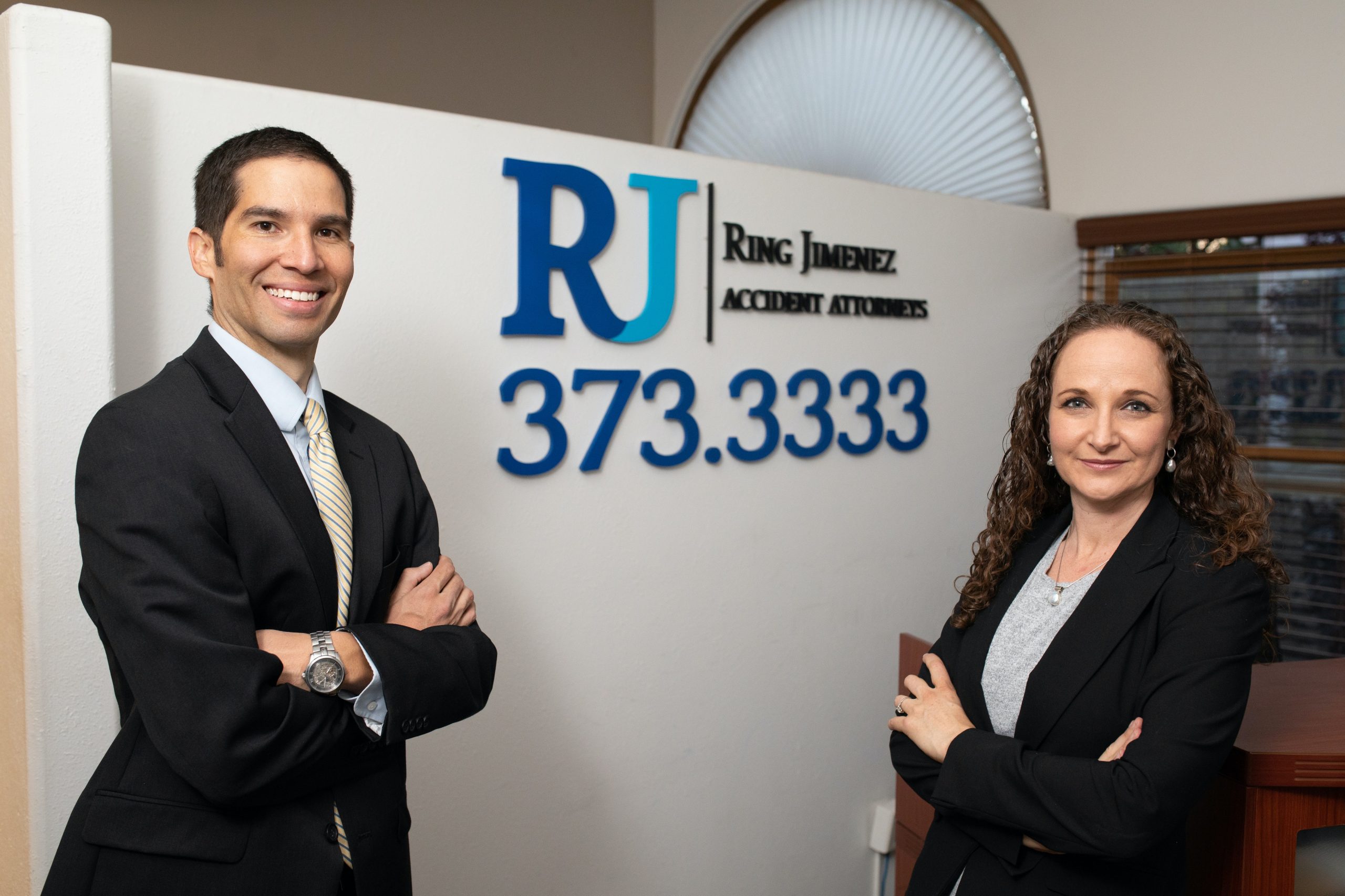 At Ring Jimenez, P.C., we can walk you through each step of the insurance claim or personal injury process after a truck accident in Albuquerque. We are here to help you and your loved ones through this difficult time. We are just as passionate as our clients about bringing negligent parties to justice. Our lawyers help you hold a trucking company or someone else accountable for a serious accident and related damages. Discuss your recent truck accident with our Albuquerque truck accident attorneys in detail today. Request a free consultation at (505) 373-3333 or by submitting an online inquiry 24/7.
Additional Resources
The Benefits of Hiring a Truck Accident Lawyer
Types of Damages in a Trucking Accident Case