Spinal cord injuries have devastating effects on victims. Damage to the spine can cause lifelong disabilities, including paralysis – the loss of function and feeling below the point of injury. At Ring Jimenez, P.C., our spinal cord injury attorneys in Albuquerque have a great deal of compassion for their clients.
Our Albuquerque spinal cord injury lawyers use aggressive legal strategies to fight for justice and financial compensation from negligent parties. If you were recently in an accident in Albuquerque that caused a spinal cord injury, contact us for a free consultation. Someone may owe you compensation.
Why Hire Our Albuquerque Spinal Cord Injury Attorneys?
We have been helping injured people throughout New Mexico for over 10 years.
We have significant experience handling spinal cord injury cases in the greater Albuquerque area.
We are a full-service personal injury law firm with lawyers who live and work in Albuquerque.
We provide professional and personal care to each and every client.
We accept all spinal cord injury cases in Albuquerque on a contingency fee basis.
What Does a Spinal Cord Injury Lawyer Do?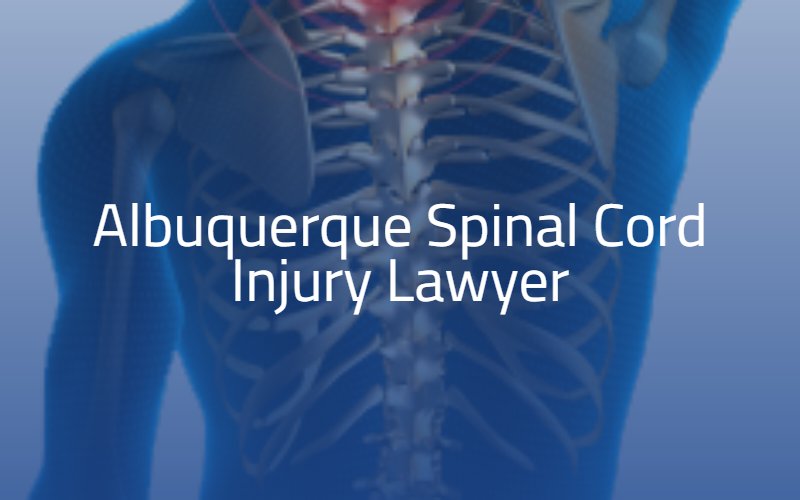 An Albuquerque injury lawyer can act as your advocate during an insurance claim for a spinal cord injury. Rather than having to deal with claims adjusters and negotiate a fair settlement alone, you can hire an Albuquerque spinal cord injury attorney to take over your claim for you. An insurance company is more likely to offer a fair amount when dealing with a client's lawyer rather than with a client directly. For an injury as serious as one to the spine, hire an attorney to ensure the fair handling of your claim. A lawyer can help you maximize your settlement.
What Causes Spinal Cord Injuries in Albuquerque, NM?
The spinal cord is a vital part of the body. While it can recover from some injuries, others can inflict permanent damage to the nerves or vertebrae. Certain types of accidents in Albuquerque cause back, neck, and spinal cord injuries more often than others, something our Albuquerque car accident lawyers are familiar with. Our spinal cord attorneys can handle all of these case types on behalf of clients such as:
At Ring Jimenez, P.C., we can put many legal resources toward identifying the cause of a client's spinal cord injury. We have the personnel, connections, investigators, and experts to analyze the facts of a case and determine who or what caused an accident, such as if there is suspicion of nursing home negligence. Once we identify the defendant, we will fight aggressively on behalf of our client to force that defendant to pay fair compensation for a spinal cord injury.
What Is Negligence?
You may have grounds to file a civil lawsuit because of a spinal cord injury if someone else's negligence is why the injury occurred. You or your spinal cord accident lawyer must prove that the spinal cord injury most likely would not have happened but for someone else's negligence. Negligence from a legal standpoint is a breach of the duty of care.
If a driver was breaking a law when he or she crashed into you and caused your spinal cord injury, for example, that driver is guilty of negligence and may be liable for your related damages. A lawyer from Ring Jimenez, P.C. can help you identify and prove negligence as a plaintiff in Albuquerque. If you have been involved in a motorcycle accident that caused your spinal cord injury, contact our Albuquerque motorcycle accident lawyers today for a free case evaluation.
Schedule a Free Consultation With an Albuquerque Spinal Cord Injury Attorney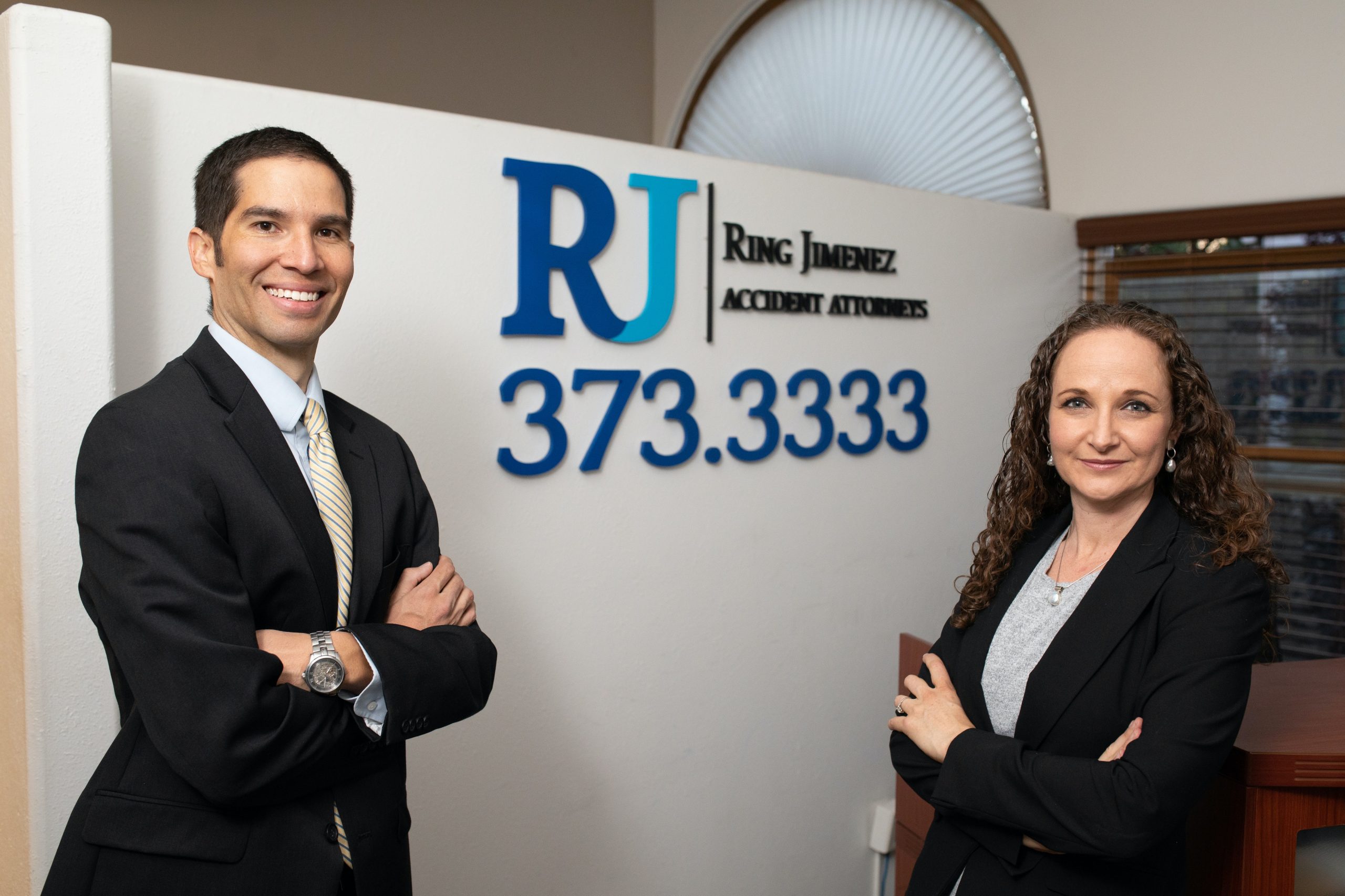 Our Albuquerque spinal cord injury lawyers are aware of how physically and psychologically damaging a spinal cord injury can be. It is our wish to advocate for all seriously injured or wronged accident victims in Albuquerque and the surrounding area. If you or a loved one sustained a spinal cord injury in a preventable accident or incident in Albuquerque, don't hesitate to contact us for advice about how to go up against a negligent party. Call (505) 373-3333 or contact us online to request a free consultation.