An accident on someone else's property can leave you badly injured and end up costing you a lot of money. Thankfully, if the defect that injured you is something another property owner reasonably would have noticed and fixed, the landowner may owe you compensation for your damages.
Instead of paying for your medical bills and accepting lost wages, find out how to file a premises liability claim in Albuquerque, New Mexico. Schedule a free consultation at Ring Jimenez, P.C. to discuss your recent accident in detail. Call or text our Albuquerque premises liability lawyers at (505) 373-3333 today.
Why Hire An Albuquerque Premises Liability Attorney From Ring Jimenez?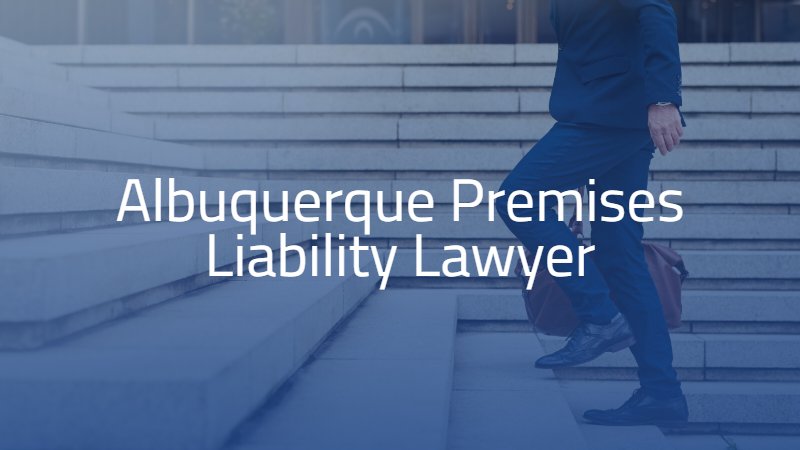 Our clients are our priority.  Our Albuquerque injury lawyers believe in open communication, and always make our attorneys available to speak with clients.
Our Albuquerque premises liability lawyers are local. We live and work in Albuquerque, New Mexico. Most of our cases come from the greater Albuquerque area, from Rio Rancho to Los Lunas/Belen.
Our services come at no costs upfront. We handle Albuquerque premises liability cases on a contingency fee basis, meaning no fees for you until we win your case.
What Is a Premises Liability Claim?
Premises liability is the area of law focused on property safety. Accidents happen in many different settings daily in Albuquerque. A victim could sustain a serious injury at the mall, a grocery store, a restaurant, a bank, the sidewalk, a construction site, or at a friend's house. However, many of these accidents are preventable with appropriate property maintenance. If a property owner in Albuquerque is negligent in keeping reasonably safe premises, he or she could be liable for a related accident.
Can I File a Premises Liability Claim?
You might have grounds to file a premises liability lawsuit in New Mexico if you qualified as an invitee or licensee when your injury happened. An invitee is someone invited onto the property by the owner, such as guests at a hotel. A licensee also has the lawful right to enter a property but does so without an invitation from the owner, such as a salesperson. In New Mexico, property owners owe invitees a duty of care to inspect premises for hazards, repair known defects, and warn visitors of potential dangers. They owe licensees the second two duties, but generally do not have to inspect for unknown hazards.
Can I Recover Compensation?
If a property owner breached his or her duty of care to you as an invitee or licensee and you were in a harmful accident as a result, the owner may owe you financial compensation. An injured trespasser could also have grounds for a claim if he or she was under 18 at the time of the accident.
You have a maximum of four years to file a civil lawsuit against a negligent property owner in New Mexico. With help from the right Albuquerque injury attorney, you could recover financial compensation from a liable landowner for damages such as past and future medical bills, lost wages, property damages, pain and suffering, embarrassment, lost quality of life, and legal fees.
What Are Some Common Premises Liability Accidents in Albuquerque?
At Ring Jimenez, P.C., our Albuquerque premises liability lawyers have helped accident victims for over 10 years. We understand the ins and outs of premises liability law in New Mexico, as well as how to obtain maximum compensation on behalf of our clients. We accept many different types of premises liability cases at our local law firm, including
Hotel & Airbnb accidents
Swimming pool accidents
Elevator/escalator accidents
Staircase accidents
and more.
What Are Some Injuries That Result From Premises Liabilities
Considering that premises liability can apply to just about any injury on someone else's property, there is a vast range of premises liability-related accidents. Yet, some of the most common injuries include:
Broken bones
Burns
Cuts
Muscle tears
Discuss Your Case With an Albuquerque Premises Liability Lawyer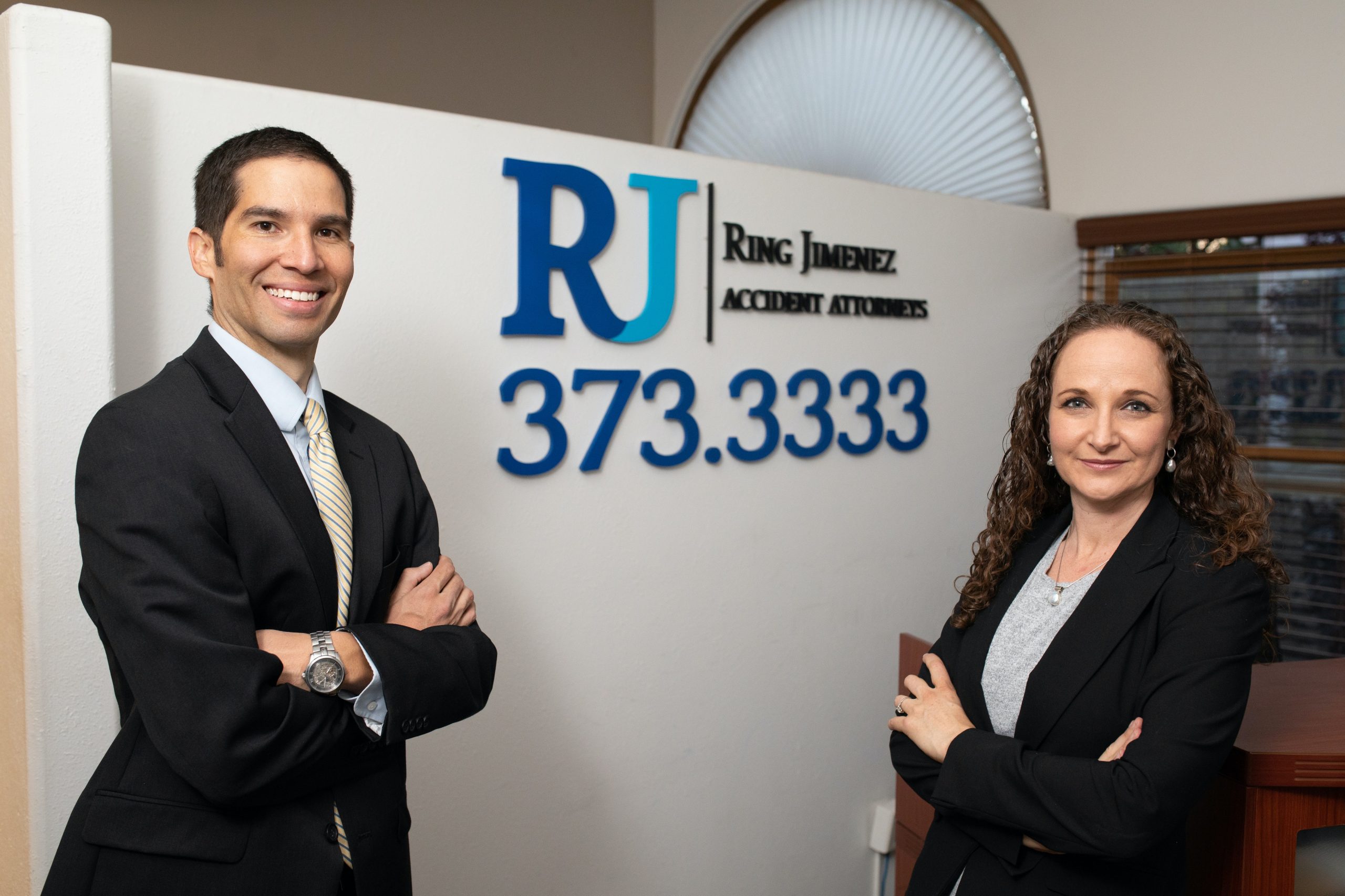 If you were recently injured while on someone else's property in Albuquerque, NM, our attorneys can review your rights and legal options for free today. The law may entitle you to compensation if the property owner was negligent, careless, or reckless. Call (505) 373-3333 or contact us online today for a free initial consultation.
Client Testimonial: 5/5
★ ★ ★ ★ ★
I believe the expertise and professionalism of the attorneys at Ring Jimenez Law firm would be hard to match.
-Kate M.
More Client Testimonials