Traumatic brain injuries (TBIs) can happen in many different circumstances and at any time in Albuquerque, New Mexico. Often, they can be some of the most devastating types of personal injury cases we see at Ring Jimenez, P.C. However, our attorneys are passionate when it comes to representing clients with brain injuries, and we know many brain injuries are preventable and occur due to negligence. Therefore, it is our mission to hold negligent parties accountable on behalf of our Albuquerque brain injury clients in pursuit of financial compensation. So, if you or a loved one has suffered a traumatic brain injury in an accident in Albuquerque, please our Albuquerque brain injury attorneys today for a free consultation.
Brain Injury Resources
Why Choose An Albuquerque Brain Injury Attorney From Ring Jimenez?
Our lead Albuquerque accident lawyers, Iris Ring and Francisco Jimenez go above and beyond to ensure the satisfaction of their clients.
Our Albuquerque traumatic brain injury attorneys understand how difficult living with a TBI can be. We work tirelessly to secure maximum compensation on behalf of our clients.
Our Albuquerque law firm strives to keep high-quality legal representation affordable. We work on a contingency fee basis for all brain injury clients.
How Can An Albuquerque Brain Injury Lawyer Help?
Securing fair and just compensation after a traumatic brain injury is vitally important. Many people don't realize just how significant the long-term costs of medical treatment and rehabilitation can be, and victims and their families may trust the amount an insurer says their traumatic brain injury claims are worth. On top of that, the litigation process surrounding personal injuries can be long and exhausting when attempted alone.
Pair that with trying to recover from an injury at the same time, and you have a recipe for disaster. Instead, let our Albuquerque injury attorneys lead the way for you and ensure that you receive the appropriate settlement that you deserve for the economic and non-economic damages you have suffered since your accident.
Should I Accept A Settlement Right Away?
Following your TBI accident, before you ever accept a settlement, speak to a brain injury lawyer from Ring Jimenez. It may surprise you to learn that the actual value of your case is much higher than what the insurer is offering. With a brain injury lawyer's help, you can force an insurance company to treat you fairly and offer a better settlement. Unfortunately, you can't always rely on the trust of insurance companies who will usually do what is best for them and not their customers.
What Are The Common Causes Of Brain Injuries?
The most common causes of traumatic brain injuries in Albuquerque, New Mexico include:
If your brain injury is the result of a car accident in the area, please reach out to our Albuquerque car accident lawyers today.
What Are Some Of The Damages Suffered From A Traumatic Brain Injury?
When it comes to a traumatic brain injury, there are both economic and non-economic damages that the victim can lose whether their brain injury was caused by an accident or was even intentional.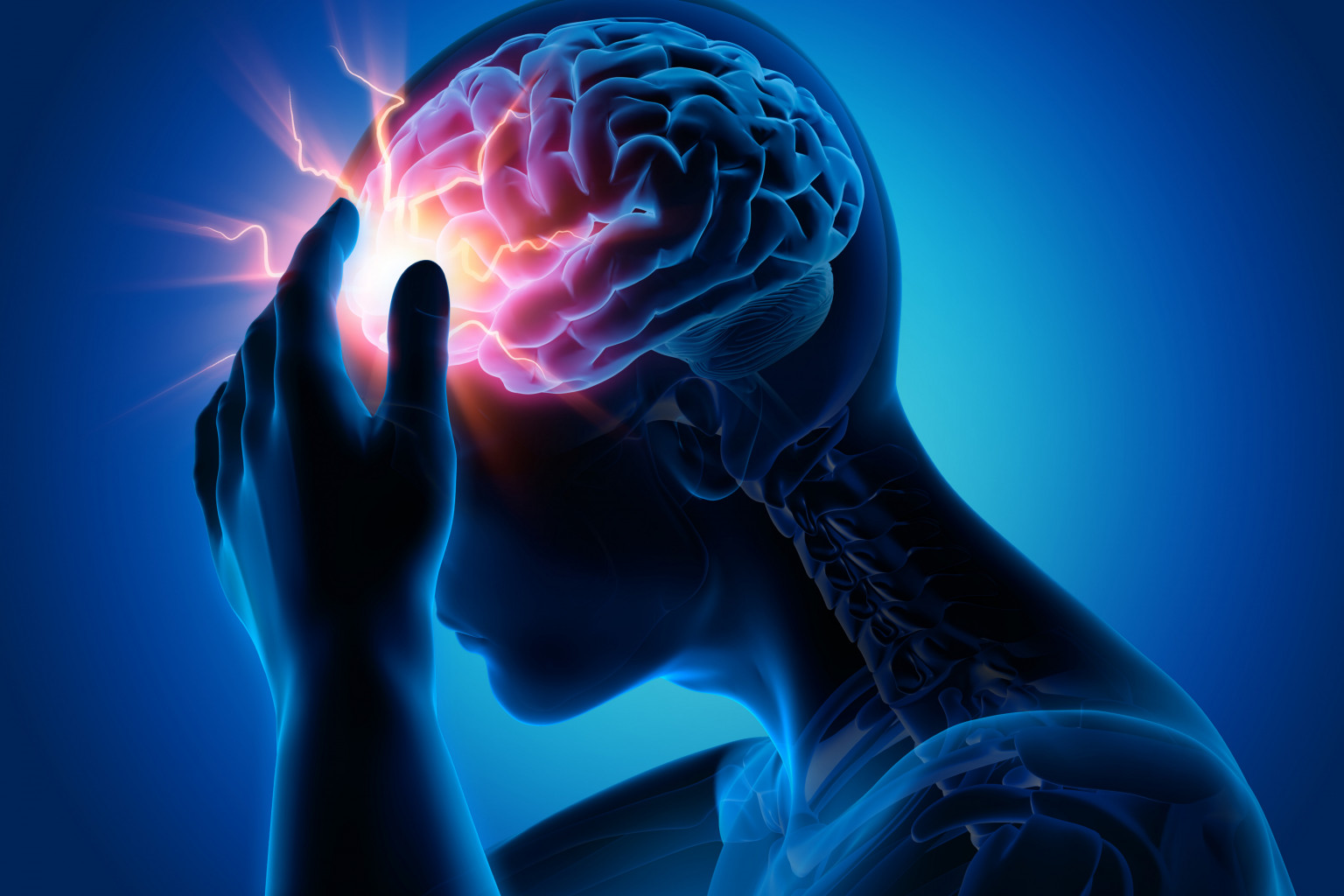 Economic Damages
Economic damages refer to anything of monetary value that you may lose or have to pay as a result of your injury. These include but are not limited to:
Loss of income
Medical bills
Childcare expenses
Property damage
Medical equipment
Lowered wages
Non-Economic Damages
On the other hand, non-economic damages are considered to be the other ways in which your brain injury may have had a negative impact on one's life. Some examples of non-economic damages include:
Physical pain
Mental suffering
Loss of relationships
Diminished quality of life
Nevertheless, with an Albuquerque brain injury lawyer by your side, we will make sure that you are rewarded for these damages lost. It may not solve everything, but will greatly help you on your road to recovery.
How Much Compensation is Available for a Brain Injury Claim?
There is no set amount of money available for brain injury victims in Albuquerque. Rather, the total amount of compensation an individual receives will be adjusted upward or downward based on the facts of each particular injury. Some of the main factors that can influence how much compensation a person receives include:
The severity of the injury

Whether or not any long-term care is needed

Lost income if a person cannot work

The total level of documentable pain and suffering

The level of insurance the at-fault party has

Whether or not there is any shared fault
A skilled brain injury lawyer in Albuquerque will work with trusted medical and economic experts to help adequately calculate total expected losses. These individuals will present their findings to insurance carriers or act as expert witnesses in a personal injury trial.
Partial Fault for a Brain Injury Claim in Albuquerque
One common tactic used by insurance carriers and legal teams for the at-fault party is to try and place some or all of the blame for the incident on the injury victim. It is entirely possible that a brain injury victim could be found partially responsible for the incident for a variety of reasons. However, New Mexico operates under what is called a "pure comparative negligence" system.
Under this type of system, individuals can recover compensation for an injury even if they are up to 99% at fault for the incident. However, there is a caveat. The total amount of compensation they receive will be reduced based on their percentage of fault. If a brain injury victim sustains $1,000,000 worth of medical bills and other expenses, but it is found that they were 20% responsible for causing the injury, then they would receive $800,000 instead of the full $1,000,000 to account for their percentage of fault for the incident.
Partial fault can limit how much money a person receives, but it will not mean that a person receives no compensation at all. It is crucial to work with a skilled personal injury lawyer who can examine the entire situation and push back against unwarranted claims of partial liability.
Can You Afford a Brain Injury Attorney?
At Ring Jimenez, P.C., we understand how challenging it can be to try and find an attorney to handle your brain injury case. In particular, we know that you may be nervous about how you can afford an attorney to help your claim. That is why we proudly take Albuquerque brain injury cases on a contingency fee basis. This means that our clients will not have to worry about paying any upfront or out-of-pocket costs related to their claim. Our clients only pay legal fees after we successfully recover the compensation they are entitled to. In fact, if we do not win, our clients will not pay a dime in legal fees. We believe that this type of fee arrangement helps individuals who sustain severe injuries obtain compensation, regardless of their current financial means.
What Are The Types of Traumatic Brain Injuries?
A traumatic brain injury describes an injury to the head, such as blunt force trauma, that is severe enough to impact the brain or its surrounding fluids. A traumatic brain injury disrupts the brain's normal function, either temporarily or permanently, and can cause many significant symptoms. Some of the most common types of traumatic brain injuries include:
Concussion
Contusion
Diffuse-axonal injury
Coup-contrecoup injury
Edema (swelling)
Brain hemorrhage (bleeding)
Intracranial hematoma
Open head injury
Skull fracture
What Are The Long-Term Effects Of A TBI?
For some patients, traumatic brain injuries are immediately noticeable. A victim may notice symptoms right away, such as headache, ringing in the ears, dizziness, vertigo, blurred vision, sensitivity to light and sound, nausea, vomiting, or fatigue. In other cases, according to Mayo Clinic, the victim may not notice symptoms until hours or days after the initial brain injury. Delayed symptoms are why all victims in accidents that affect the head or neck should receive immediate medical care.
What Are Some Symptoms Of Traumatic Brain Injuries?
Some TBI symptoms subside within one or two weeks with treatments such as bed rest and fluids. In more severe cases, however, a victim could suffer long-term effects. These may include memory loss, mental fog, cognitive difficulties, confusion, moodiness, personality changes, changes in sleeping patterns, seizures, chronic headaches or migraines, and motor function disabilities. Brain injuries are extremely serious. Unfortunately, in some cases, brain injuries can be so severe that they even result in the death of the victim. If you or a loved one is struggling with the after-effects of a brain injury, contact our Albuquerque lawyers to discuss your potential case.
Contact An Albuquerque Brain Injury Attorney From Ring Jimenez Today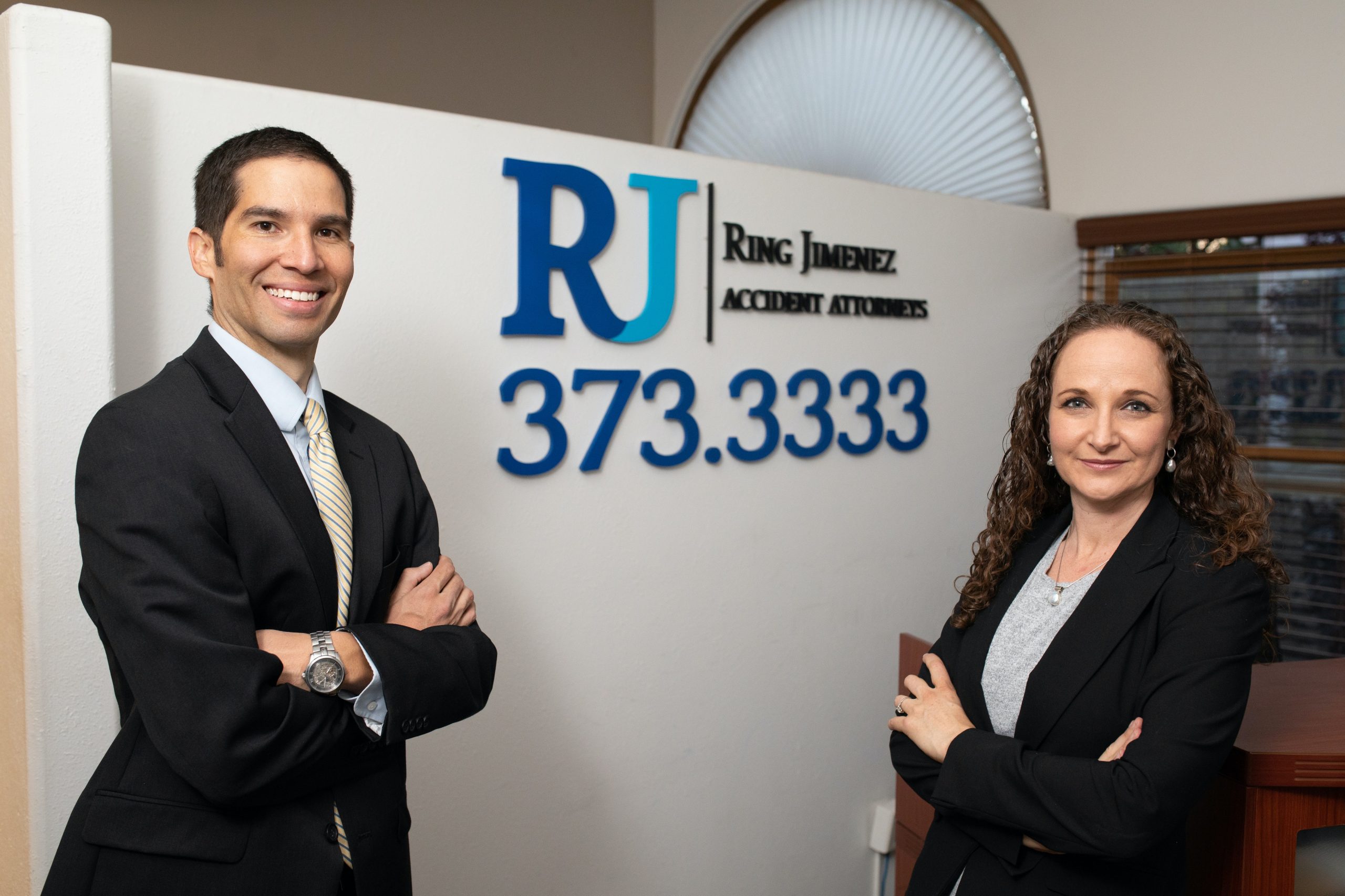 If you have reason to believe that someone else is responsible for causing the head trauma that has impacted your life or that of a loved one, do not hesitate to seek legal advice from Ring Jimenez, P.C. Our local traumatic brain injury attorneys in Albuquerque can review your case and discuss your recent accident and economic damages for free. If we believe you have grounds to file a TBI claim against a negligent party in New Mexico, we will assist you with the case's legal process. Start your traumatic brain injury claim today. Call (505) 373-3333 for a free consultation.