Although not always intentional, at times, dogs can cause serious injuries that require hospitalization. While not every dog has a propensity for violence, they all have the potential to be harmful in some instances. Even a well-behaved family pet may become aggressive in the wrong circumstances, with dangerous dogs being particularly threatening to the most vulnerable of our population: children and the elderly. These victims can even sustain catastrophic injuries.
If you or a loved one has a dog bite injury in Albuquerque, discuss your legal rights with the Albuquerque dog bite lawyers at Ring Jimenez, P.C. Contact us to schedule a free consultation.
Why Choose Our Albuquerque Dog Bite Attorneys?
We are a full-service personal injury law firm that believes in getting to know our clients. We promise to guide you through every phase of the claims process in Albuquerque.
We have significant experience handling Albuquerque dog bite injury cases. Our Albuquerque injury lawyers have secured millions of dollars for past clients across New Mexico.
We accept all dog bite injury claims on a contingency fee basis. Our Albuquerque dog bite lawyers never charge a fee unless we win, and we never take more in fees than a client recovers.
Do You Need to Hire a Dog Bite Lawyer in Albuquerque?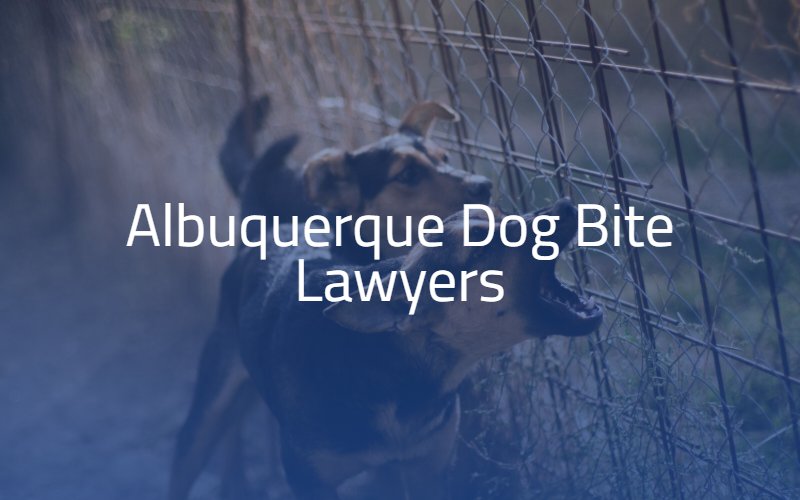 You may learn after trying to obtain compensation for your medical bills and other damages that a pet owner is not willing to cooperate with. The owner of the dog may be refuting fault or refusing to give you his or her insurance information. Even if the pet owner is cooperating, it may be a challenge to get the homeowners' insurance company to pay enough. In these circumstances, an experienced and local Albuquerque dog bite attorney can help you protect your rights and make a claim to maximum financial compensation.
What Are Some Common Dog Bite Injuries and Damages?
Some dog bite attacks cause minor scrapes and bruises, while others are horrendous and even fatal. Every year, the City of New Mexico notes that 4.7 million people are bit by dogs each year in the US ad between 10 and 20 lose their lives in these attacks. Survivors are often left with severe physical scars and post-traumatic stress disorder. A dog attack in Albuquerque can cause many serious personal injuries.
Puncture wounds
Lacerations
Avulsions
Eviscerations
Hand and finger injuries
Face and eye injuries
Infections and complications
Scarring and disfigurement
Emotional injuries
If a dog took the life of a loved one, discuss your rights with our Albuquerque wrongful death lawyers at Ring Jimenez, P.C. We can review your medical records, listen to your story, and let you know if we think you have a dog bite claim. Our Albuquerque dog bite lawyers can then walk you through New Mexico's applicable dog bite laws.
Who Is Responsible for a Dog Bite Under New Mexico Law?
In New Mexico, the courts will judge a dog bite injury case based on the specific facts presented. They will not use a dog bite statute, as New Mexico does not have one. Instead, an injured victim can choose the grounds of negligence, scienter, negligence per se, or intentional tort on which to base a dog bite injury claim. In other words, before you can recover compensation for a dog bite injury in New Mexico, you or your personal injury lawyer have to prove the pet owner's liability.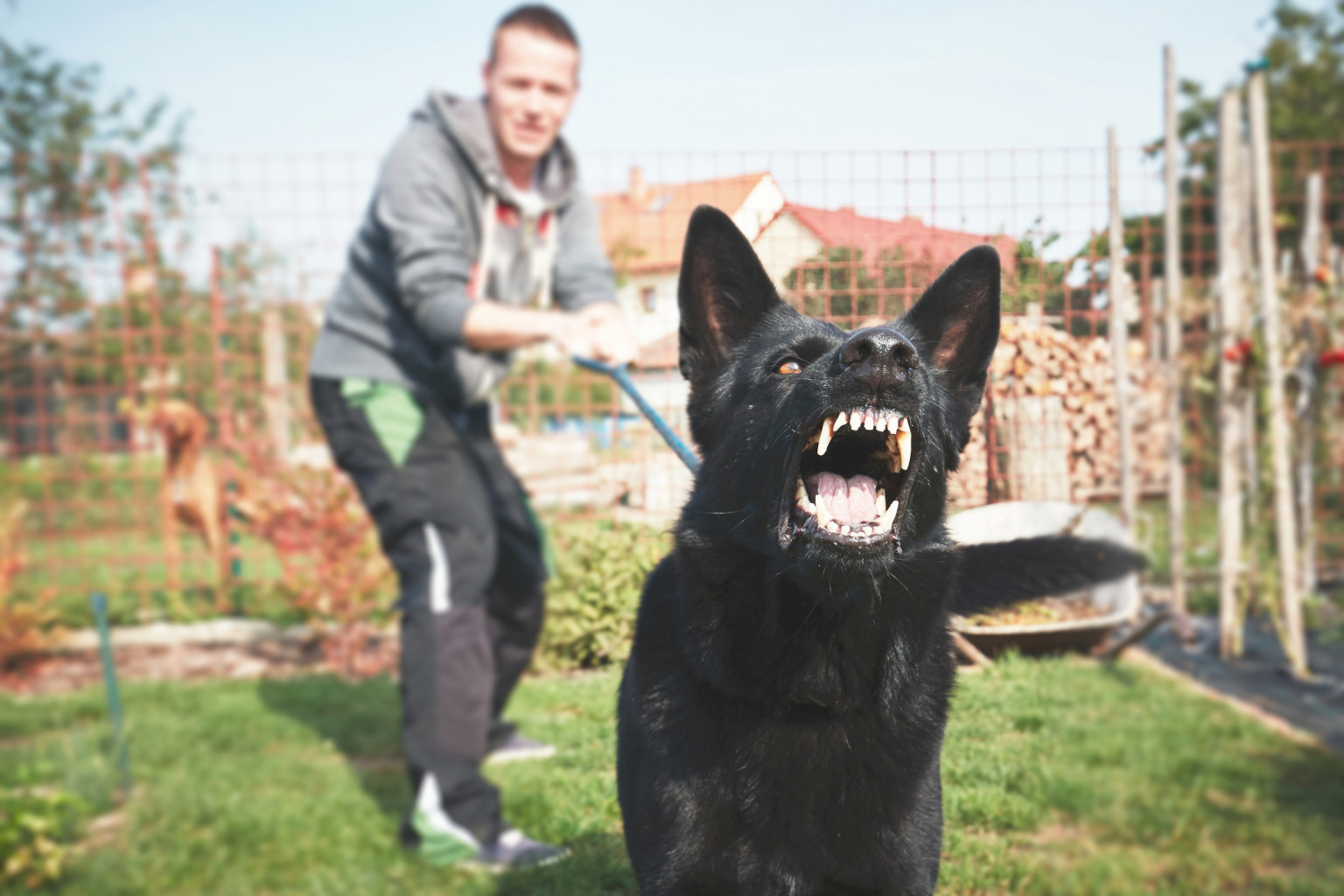 A dog owner in Albuquerque may be liable for your injuries and related expenses if he or she was negligent in controlling a known violent dog. If the owner knew – or reasonably should have known based on the dog's history – that the pet had a propensity for violence, the owner had a legal duty to prevent foreseeable attacks. If the owner was negligent in fulfilling this duty, such as by letting the dog run at large, he or she may be liable for your dog bite injuries.
Is New Mexico a Strict Liability State?
Many states follow a strict liability standard for dog bites. This means that a dog owner is always liable if his or her dog bites another person—regardless of the dog's history of previous bites or the owner's negligence. A dog bite victim is therefore eligible for compensation if he or she did not provoke the dog to attack and was not trespassing at the time of the bite. What the owner did or did not do to control the dog is irrelevant.
New Mexico does not follow the strict liability standard. Although the state does not have a specific dog bite law, New Mexico has adopted the one-bite rule. Under this standard, dog owners are liable for their dog's actions if he or they knew or should have known that the dog had a history of violence or aggressive tendencies. The case will focus on whether the owner had this knowledge and whether he or she took reasonable precautions to protect the victim prior to the attack.
For example, if someone visits someone whose dog has a history of being aggressive and has received complaints and the owner does not warn the guest, if it bites, the owner will be liable for the damages. `
What Are Some Popular Dog Parks in Albuquerque?
Dog parks are popular places in Albuquerque. Many owners bring their animals to these locations to play, spend time outdoors, and socialize with other dogs. However, many dog bites can occur at these parks if owners do not take appropriate precautions to protect fellow visitors.
Some of the most popular dog parks in Albuquerque include the following.
North Domingo Baca Dog Park
Skyline Dog Park
Mesa Del Sol Dog Park
Westgate Community Dog Park
Los Altos Park
Bud Warren and Lady Dog Park
Rio Grande Triangle Park
If an owner brings a dog with a history of aggressive behavior to an Albuquerque dog park, he or she will likely be liable for any resulting injuries. This is because Albuquerque dog park rules state that dog owners assume all risks related to dog park use, and must leash and remove any dog that exhibits aggressive behavior. If a dog harms another person in an off-leash exercise area, the owner is legally and financially responsible.
What to Do When Your Dog Bites Your Neighbor
If you are a dog owner, it is important to ensure that your animal does not bite anyone. You will need to take precautions to protect others from harm, especially if your dog has a history of violent or aggressive behaviors.
If your dog bites your neighbor, take the following steps to protect the victim and keep him or her out of harm's way.
Remain calm and act quickly. Move your dog away from the victim as quickly as possible and confine it to a crate or another room.
Provide first aid to a bite victim. Wash the wound thoroughly with soap and warm water, apply an antibiotic ointment, and dress the wound in clean bandages.
Help the victim seek emergency medical attention as soon as possible. Dog bites can transmit dangerous infections, so it is very important to go to the doctor and receive treatment.
Exchange contact and insurance information with the victim if you do not already have it.
If there were any witnesses who saw the attack, ask for their contact information as well.
Contact Us an Albuquerque Dog Bite Injury Lawyer Today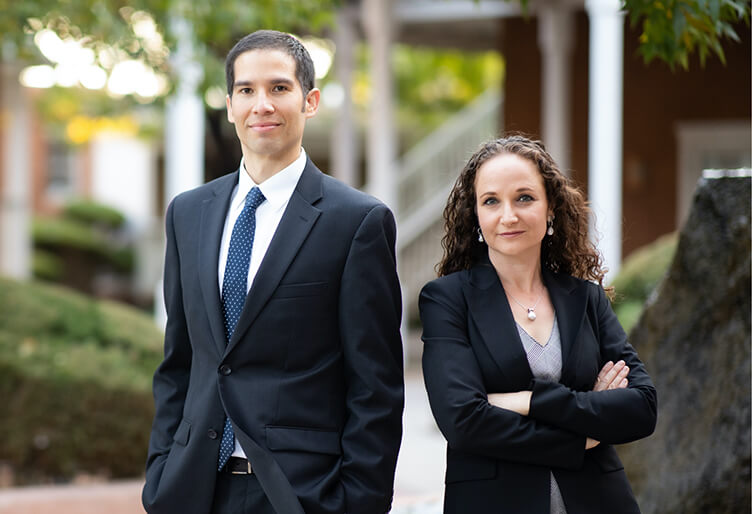 It can be difficult to work through the complex legal doctrines that may apply to your dog bite injury claim in New Mexico. At Ring Jimenez, P.C., our dog bite lawyers can help. We will explain your legal options, handle the claims process for you, and demand a fair recovery for your serious dog bite injury. We will not allow you to settle for less than your injuries require. Discuss a recent dog attack with our local Albuquerque dog bite lawyers today. Call (505) 373-3333 or contact us online for a free consultation.
Client Testimonial: 5/5
★ ★ ★ ★ ★
They told me everything that I needed, or wanted to know about my case.
-P.B.
More Client Testimonials