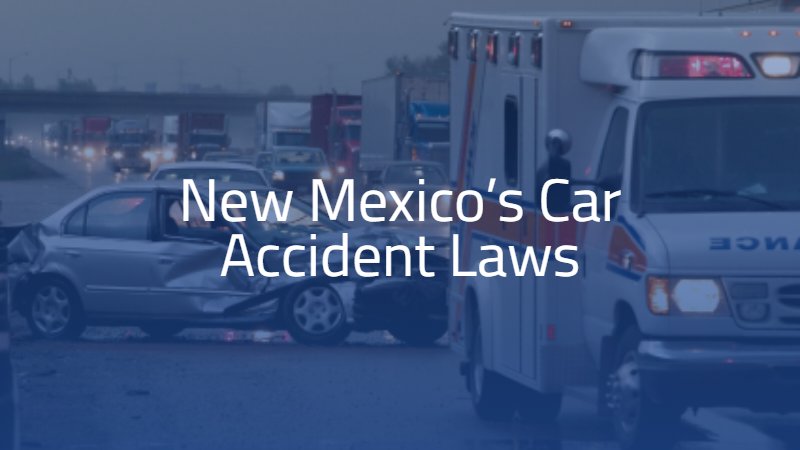 A car accident can impact our lives in several ways. You may need to pay for medical care, repair or replace your vehicle, and take time from work to seek treatment and recover from your injuries. If you are a New Mexico driver, you do have the right to collect compensation for certain losses, known as damages, related to your accident. These damages can encompass physical, emotional, and financial hardship. If you have been injured in an accident, contact our Albuquerque car accident lawyers today for a free case evaluation.
New Mexico's Car Accident Laws
New Mexico is a fault-based car insurance state. If a driver is responsible for an accident, he or she is responsible for paying for the victims' damages. There are three ways you can collect compensation from a negligent New Mexico driver.
You can file a claim with the at-fault driver's insurance company. New Mexico law requires all drivers to carry minimum amounts of liability insurance in case they cause an accident.
You can file a claim with your own insurance company if you have the appropriate coverage. Certain types of insurance, such as uninsured motorist coverage, can help protect your interests in case you cannot file a claim with the at-fault driver.
You can file a personal injury lawsuit against the driver in civil court.
Whether you choose to file an insurance claim or personal injury lawsuit, your desired outcome will remain the same: a sufficient settlement or verdict to pay for the losses you suffered in an accident. There are two categories of damages you can seek: economic and non-economic.
Economic Damages
Economic damages refer to the tangible financial losses you sustained as a result of the collision. You can prove your right to recover these damages by providing evidence such as medical bills, paystubs, correspondence with employers, repair invoices, and other bills or proof of purchase.
Your medical expenses will usually comprise the majority of your economic damages. This portion of your award will include all of the costs associated with treating your accident-related injury. You can claim compensation for past and future medical care, which may include the following.
Hospitalizations
Surgeries
Prosthetic devices
Mobility equipment
Accommodations to your home or vehicle
Rehabilitation
Doctor's visits
Medication
In-home care
You may also collect compensation for income losses if you had to take time off work to recover from your injuries. If the accident prevents you from returning to your previous job, you can claim loss of future income. Your award will likely include compensation for property damage you sustained in the accident, including vehicle repairs and replacement.
Non-Economic Damages
On the other hand, non-economic damages involve the physical and emotional losses you sustained due to the accident. Also known as pain and suffering damages, car accident victims often claim the following non-economic losses.
Chronic pain
Permanent disability
Disfigurement and scarring
Loss of quality of life
Emotional distress
Depression and anxiety
Post-traumatic stress disorder
Understanding the damages you qualify for is a very important part of the car accident claims process. You will need to know how much compensation you need to recover so you can advocate for a maximum settlement throughout the case process. Without this knowledge, you may accept a lower amount than what you actually need—leading to hardship later on.
To find your optimal pathway to recovery, contact a New Mexico car accident as soon as possible. Your Albuquerque personal injury attorney will understand the compensation you may be eligible for and can evaluate your estimated award, enlisting the assistance of expert economists and life care planners to make an accurate calculation.
Related: