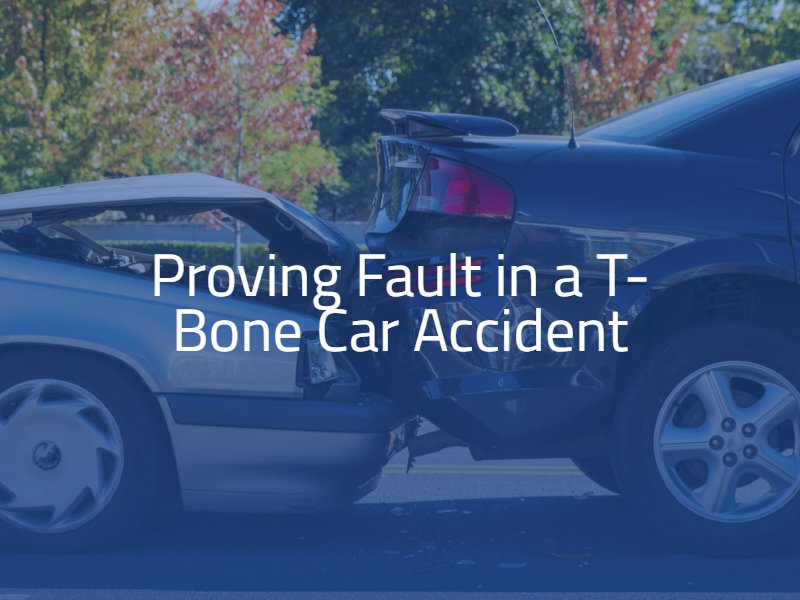 According to the New Mexico Department of Transportation, a motor vehicle crash occurred every 11 minutes during 2018. Of these New Mexico crashes, many involve T-bone, or side-impact, collisions. These accidents are very severe, leading to serious injuries and fatalities each year. If you are in a T-bone car accident, you may be eligible for financial compensation—but you will need to prove that the other driver is responsible for the crash. For more information, contact an Albuquerque accident lawyer today.
What Is a T-Bone Accident?
A T-bone accident occurs when one driver collides into the side of another vehicle, forming a T. These accidents can occur for several reasons, including the following.
Distracted driving
Speeding
Driver fatigue
Running a red light or stop sign
Failure to yield the right of way
Poor judgment when approaching a yellow light
Driving under the influence of alcohol or drugs
New Mexico's Fault Insurance Laws
New Mexico, like most other states, follows a fault-based car insurance system. All New Mexico drivers must carry liability insurance, which pays for victims' damages if the policyholder causes an accident. If you are in a collision and the other driver is at fault, you have three options for seeking compensation.
You can file an insurance claim under the at-fault driver's policy.
You can file an insurance claim under your own coverage if you have the appropriate policy.
You can file a lawsuit against the at-fault driver in civil court.
Proving Fault After a T-Bone Accident
Most car accident victims file an insurance claim first and proceed to a lawsuit if the claim does not produce a sufficient settlement. During the insurance process, the adjuster will conduct an investigation of the accident, speak to both parties and their attorneys, and determine who was responsible for the crash. Your attorney can represent you in negotiations with the insurance company and help establish the at-fault driver's liability.
If you choose to file a personal injury lawsuit, you will need to provide evidence establishing the driver's negligence. Specifically, you will need to prove four key elements.
The driver owed you a duty of care. All drivers have a duty to drive safely and follow all traffic laws.
The driver breached his or her duty of care in some way.
The breach of duty directly caused your accident and injuries.
You suffered damages in the crash that you can collect through your lawsuit.
For example, say you are in a T-bone accident with a driver who sped through a red light while you were crossing an intersection. Since running a red light is a violation of New Mexico laws, this action is a breach of the driver's duty of care. You can use traffic camera footage and witness testimony to establish the events leading up to the accident, and your medical records to establish the injuries you suffered due to the accident.
Hiring a New Mexico Car Accident Attorney
Determining fault can be complex after a T-bone accident. Although the driver who collided into the side of the vehicle is often responsible for the crash, there are situations where the opposite is true. You will need to gather clear evidence to establish the at-fault driver's negligence and prove your right to compensation.
In these situations, a car accident lawyer can help. Your Albuquerque car accident attorney can help you find the care that you need after your collision, gather evidence to prove the events leading to the crash, and leverage the full power of his or her resources to secure the compensation you need to recover. Contact your lawyer as soon as possible to discuss your legal options.