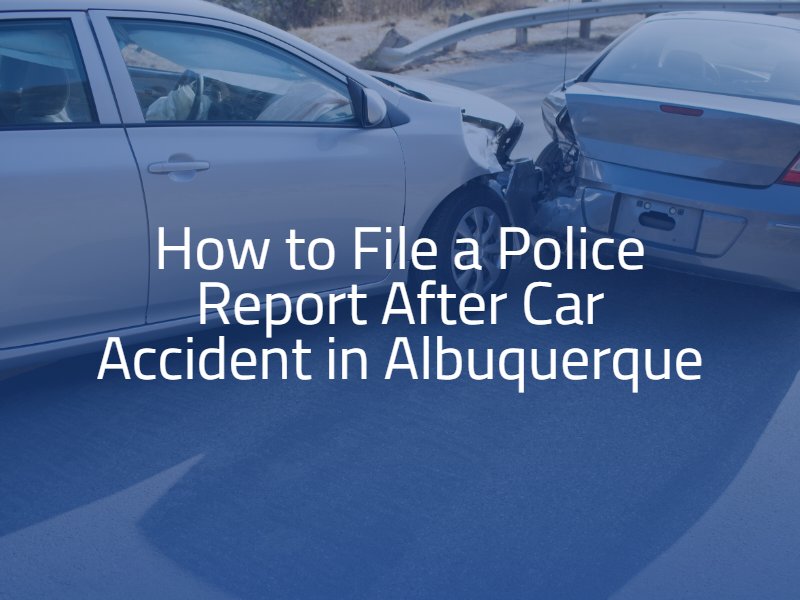 The moments after a New Mexico car accident can be very overwhelming. You may be suffering from severe injuries, your vehicle can have significant damage, and you may be worried about your financial future. After any kind of traffic accident, it is important to take the necessary steps to seek help—and this includes contacting the police and filing an accident report. If you have recently been involved in a car accident in Albuquerque, contact our experienced and local team of Albuquerque car accident lawyers today to discuss your case.
Requirements for a Police Report in Albuquerque
There are many reasons why you want to call 911 after an accident, from establishing a record of evidence to receiving emergency medical care. One of the most important reasons to contact law enforcement is that, in many cases, the law requires you to report the accident.
According to New Mexico law, you must report a crash if it involves one or more of the following events.
The crash caused bodily injury or death to at least one person.
The crash resulted in property damage worth approximately $500 or more.
You will need to report your accident to the appropriate police department if the crash occurs within municipality borders. If the accident occurs outside of a municipality, you will need to report the crash to the office of the county sheriff or the nearest New Mexico State Police Department.
You must report your accident immediately via the quickest means of communication. This usually involves calling 911, but if you do not call 911 at the scene, you can visit the appropriate police station to file in person. In addition, you must file a written accident report with the New Mexico Department of Transportation within five days of the crash.
How to Obtain a Police Report After a Car Accident in Albuquerque
To obtain a copy of your accident report from the appropriate police department, you will typically need to take the following steps.
Contact the police department that created your report.
Fill out the police department's record request form.
Pay a fee to obtain your report. The department will define its own fee schedule.
If you are in a car crash in Albuquerque, you will need to report the accident to the Albuquerque Police Department. You can obtain a copy of your report in person by visiting the Law Enforcement Center at 400 Roma NW. You can also download your traffic report online via the LexisNexis report management system. The fee to obtain an Albuquerque traffic report is $7.50 per document; keep in mind that you will need multiple copies of the report for your accident claim.
Why Your Albuquerque Police Report Could Be Important to Your Claim
While it may seem like a complex process, obtaining your police report is a vital part of securing compensation after an accident. Aside from legal requirements, a police report will provide valuable evidence for your future claim, leading to the following benefits.
Your report will provide an official account of events before, during, and after your accident, validating your claims.
The report will provide a neutral overview of how the accident occurred, providing valuable evidence and leverage during insurance negotiations.
The report will document the property damage that you sustained, proving your right to damages.
If any criminal behavior occurred during the accident, such as drunk driving or distracted driving, the report will establish a record of it.
If you are unsure how to obtain your police report, speak to an Albuquerque personal injury attorney as soon as possible. Your lawyer will help gather evidence, build a compelling case for your compensation, and guide you through each stage of the claims process.