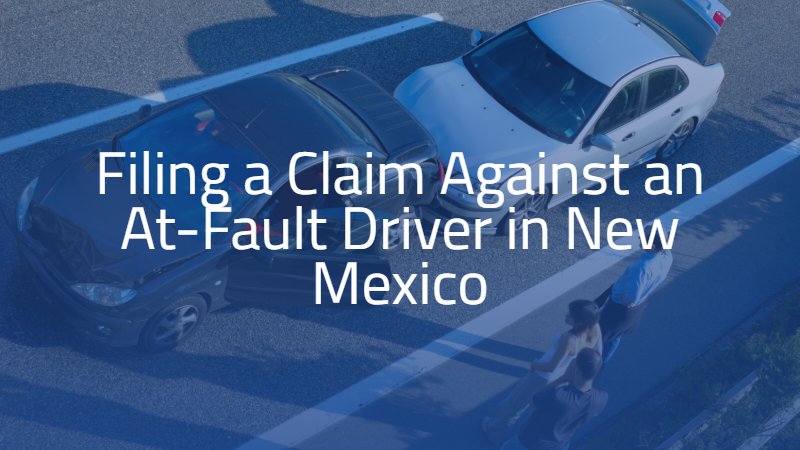 New Mexico follows a fault-based car accident system, which means that drivers who cause accidents must pay for the damages of all of the victims involved in the collision—including passengers. If you suffer injuries while riding in a vehicle as a passenger, you have the right to collect this compensation by filing an insurance claim or lawsuit.
What to Do After a New Mexico Car Accident
Injured New Mexico passengers can seek compensation after an accident in one of three ways: insurance claims against the at-fault driver, insurance claims under personal policies, or personal injury lawsuits. Regardless of the claim you will file, you will need to gather important pieces of evidence to support your right to compensation.
After the accident, take the following steps to preserve evidence.
Call 911 and report the accident to law enforcement.
Seek medical treatment and save all documents related to your injuries.
Take as many photographs of your injuries and the accident scene as possible.
Collect contact and insurance information from the drivers.
Collect contact information from witnesses in the area.
Filing a Claim Against an At-Fault Driver
Your first option is to file a claim against the person whose actions caused the accident and your resulting injuries. This person could be the other driver or the driver whose vehicle you were traveling in.
In New Mexico, all drivers must carry the following minimum amounts of liability insurance in case they cause an accident. You can only collect compensation up to the amounts of insurance the other driver holds.
$25,000 in bodily injury or death liability per person per accident
$50,000 in total bodily injury or death liability per accident
$10,000 in property damage liability per accident
This insurance covers the damages of all drivers, passengers, and pedestrians injured in an accident. During the claims process, you will need to prove that the policyholder's actions caused the accident. If the company denies your claim or your damages exceed the driver's policy limits, you can escalate your case to a lawsuit.
If the insurance process does not result in a settlement or you do not receive a fair offer, you have the right to escalate your claim to a personal injury lawsuit. You can file this lawsuit against either driver or your own insurance company. During your case, you will need to prove to the court that the at-fault driver breached his or her duty to drive safely and follow traffic laws, causing the accident and your resulting injuries.
Other Insurance Options for Injured Passengers
Another option is to file a claim under your own insurance policy if you have the appropriate coverage. Some New Mexico insurance companies offer medical payments insurance, also known as MedPay, to pay for your hospital bills following the accident. If you do not have insurance, the policy of the driver of the vehicle you were traveling in may have coverage that extends to you.
If you are in an accident with an uninsured driver, your driver may have uninsured motorist coverage that can apply to you. MedPay also applies to any person who was in the vehicle at the time of the accident, and if your driver has this policy, you can receive compensation for your medical expenses.
Navigating the car accident claims process can be difficult for injured passengers. To determine your optimal pathway to compensation, speak to a car accident lawyer in Albuquerque before you file. Your attorney can evaluate the compensation you are eligible for and strategize your next steps toward recovery.