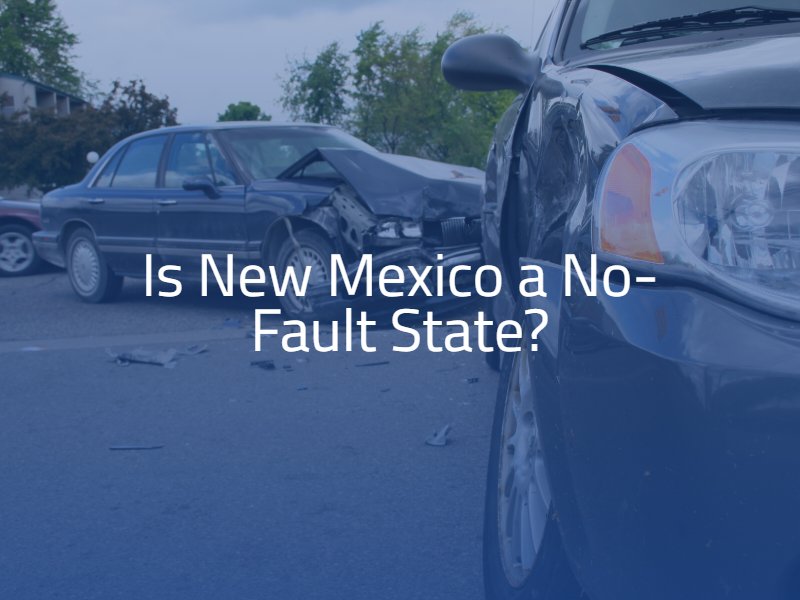 A car accident can result in serious financial harm. You may need to pay for medical care, lose weeks or even months of wages, and take your vehicle to a shop for repairs. On top of these hardships, you may experience physical pain and emotional trauma, impacting your quality of life.
In New Mexico, you can recover compensatory damages for these losses by filing an insurance claim or a personal injury lawsuit. The process you will need to take to secure compensation depends on whether New Mexico operates on a fault or no-fault basis.
New Mexico Is a Fault Insurance State
When it comes to car accidents, states use either a fault or no-fault insurance system. In fault states, drivers who cause accidents are responsible for paying for the damages of their victims. In no-fault states, drivers are responsible for paying for their own damages through some form of personal injury protection (PIP) insurance, regardless of who caused the accident.
Like the majority of states, New Mexico operates on a fault-based car insurance system. To uphold their financial responsibilities, all New Mexico drivers must carry liability insurance in the following minimum amounts.
$25,000 for bodily injury or death to one person per accident
$50,000 for total injury or death liability per accident
$10,000 for property damage per accident
Drivers can choose to purchase higher amounts of liability insurance if they choose. This coverage provides compensation for medical bills, property damage, and other costs that car accident victims incur. Injured drivers, passengers, and pedestrians have the right to collect this compensation.
Legal Options for Injured New Mexico Drivers
If you suffer injuries in a car accident someone else is responsible for, you have three main pathways to compensation.
You can file an insurance claim with the at-fault driver's policy.
You can file an insurance claim under your own policy if you have the appropriate coverage.
You can file a personal injury lawsuit against the at-fault driver in civil court.
In most New Mexico car accident cases, the victim chooses to file an insurance claim first and escalates to a lawsuit if the claim does not result in adequate compensation. However, if you suffer severe injuries and sustain damages that exceed insurance policy limits, it may be in your best interest to file a lawsuit first. You should always speak to a New Mexico car accident attorney to discuss which pathway is right for you.
What to Do After a New Mexico Car Accident
The moments after a car accident are very important. This is the time where the evidence is freshest and when witnesses are still in the area. Immediately after your crash, take the following steps to protect your future claim.
Call 911 and report the accident to the police.
Seek medical attention, even if you feel unharmed. Save all documents from your visits.
Take photographs of the accident site, your injuries, and all vehicles.
Ask witnesses for their contact information.
Exchange license, insurance, and contact information with the other driver.
Contact an attorney as soon as possible. Do not speak with an insurance adjuster until you speak with your lawyer.
After a car accident, preserving your future and protecting your right to maximum compensation are your top priorities. By hiring a car accident attorney in Albuquerque to handle your claim, you will have an advocate on your side whether you file an insurance claim or lawsuit. After you seek medical attention for your injuries, contact an Albuquerque personal injury lawyer to discuss your case.