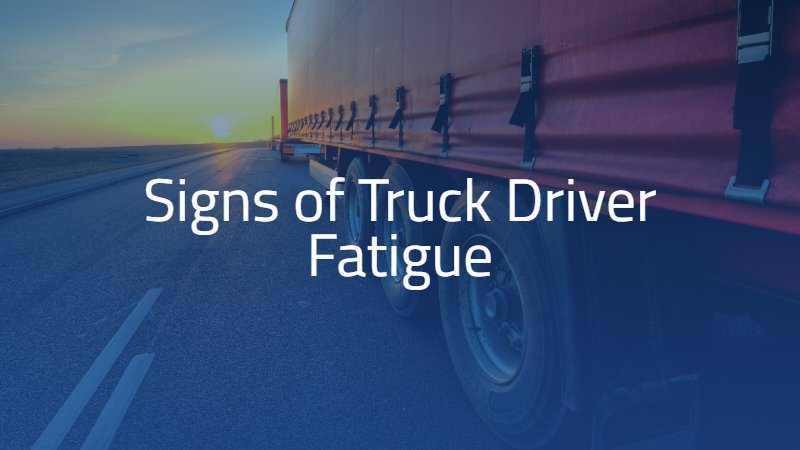 New Mexico truck drivers are subject to strict regulations. Specifically, the Federal Motor Carrier Safety Administration (FMCSA) limits the number of hours a driver can operate without taking a mandatory break. If a driver violates these rules, he or she can fall asleep while operating his or her large, heavy-duty truck—leading to a serious accident. If you are driving near a commercial truck, it is important to recognize common signs of driver fatigue so you can stay safe. If you have been involved in an accident, contact our Albuquerque truck accident lawyers today for a free case evaluation.
The Dangers of Drowsy Truck Driving
To operate any vehicle safely, a driver must focus his or her eyes, mind, and hands-on the act of driving. When we are sleepy, our motor skills are less effective, our reaction times are slower, and we can easily fall asleep at the wheel, losing control of the vehicle in the process.
Because trucks are much larger and heavier than motor vehicles, drowsy driving is even more dangerous. New Mexico drivers must adhere to FMCSA hours of service regulations, which include the following rules.
rivers carrying property may drive a maximum of 11 consecutive hours, after taking at least 10 consecutive hours off duty.
Drivers carrying passengers have a 10-hour driving limit after at least 8 consecutive break hours.
Property-carrying drivers cannot drive beyond their 14th hour on duty, and passenger-carrying drivers cannot drive beyond their 15th hour on duty.
All drivers must take a 30-minute break after driving for 8 cumulative hours without a break.
How to Tell If a Truck Driver Is Fatigued
Truck drivers who violate hours of service rules can suffer from fatigue. If you are sharing the road with a fatigued truck driver, your life could be at risk. However, you can protect yourself by looking for some of the most common signs of driver fatigue, which may include the following.
Drifting in and out of lanes
Making sudden, unsafe lane changes
Excessive speeding or unusually slow driving
Driving across rumble strips or on the shoulder
Suddenly slamming on the breaks
Running stop signs or red lights
Driving too closely to other drivers
Sudden and abrupt changes in driving speed
If you do notice a driver exhibiting signs of fatigue, call 911 and report the driver to authorities. Maintain a safe distance from the vehicle and pull off the road if it is safe to do so.
What to Do After a Truck Accident in New Mexico
While you may be able to tell if a driver is fatigued, not all accidents come with warning signs. A fatigued driver can fall asleep at the wheel without notice, leading to a severe, debilitating accident. If you are in a New Mexico truck collision, you will need to take careful steps to stay safe, avoid further injury, and seek help.
Your first priority should be your safety. If you can, move your vehicle out of traffic and onto the side of the road. Call or ask for someone to call 911 to bring law enforcement and emergency medical services to your location. Seek medical attention as soon as possible and save all records related to your injuries.If you are able to move around the accident safely and without further injury, you can preserve evidence for a future insurance claim or lawsuit. Take photographs of the accident scene, your injuries, and any signs or traffic signals in the area. Exchange contact information with the truck driver and any witnesses in the area.
After seeking treatment for your injuries, contact an Albuquerque injury attorney as soon as possible. Your lawyer will explain your legal options and identify your optimal path toward recovery.