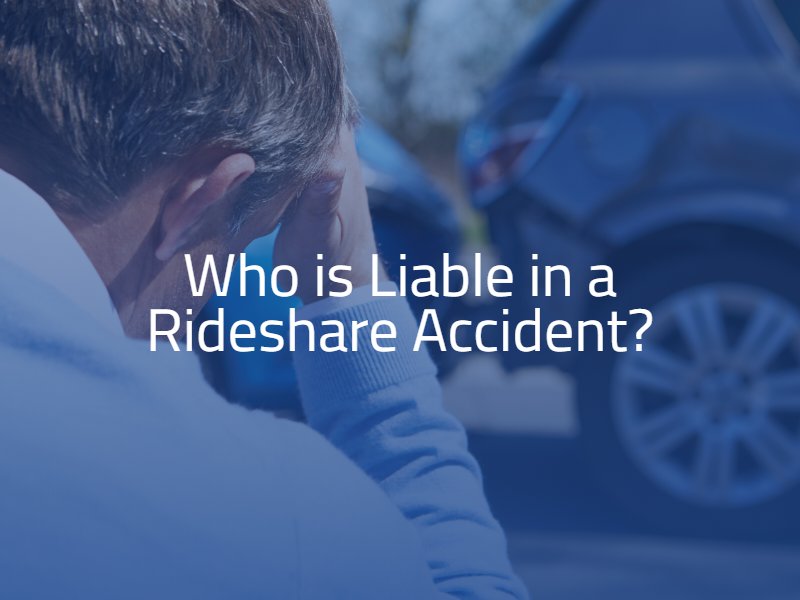 Taxis have seemingly become a thing of the past for most towns, only to be replaced by rideshare services. Ridesharing is a fairly new invention within the last decade that has given us a lot more convenience when it comes to getting around Albuquerque, whether it's to run errands, get to a friend's house or work, or used as a designated driver after a night out on the town.
Ridesharing services such as Uber and Lyft have proved extremely beneficial and are easily accessible to anyone with a smartphone! Nowadays, a car can be readily available at the touch of your fingers. But how reliable are they and who's responsible if you're in a serious wreck?
What Happens in a Rideshare Accident?
Ridesharing accidents are not as simple as regular car accidents, as there are many more parties involved. The driver, their car, and the company that they work through are all a factor in a case of an accident and the appropriate parties need to be held responsible. So who is liable? There are several different scenarios that can happen involving a rideshare car, such as: you being hit while you're driving someone, the car being hit when you're a passenger, your driver causing an accident when you're in the vehicle, or getting into an accident in your vehicle with someone who drives for a rideshare company. No matter the case, it is wise to hire an attorney who has experience working with rideshare and car accident cases because they will know the ins and outs of who is responsible and which insurance covers the accident. Finding a personal injury lawyer such as Ring Jimenez, P.C. in Albuquerque can help you get compensation for the losses and physical injuries you've suffered.
Who is Liable?
Whether you are hit by a ridesharing service or you are a victim in the car of one, there are measures you can take to find the right party to hold responsible. Drivers should always be carrying their own insurance for their vehicle. That seems simple enough, but typically when insurance companies hear that a vehicle is being used for commercial services they want to immediately back out. Depending on the facts of the case, you may be able to involve the ridesharing company itself to recover for your losses. It's important to figure out early on which insurance policy applies and make sure you get all the necessary parties involved.
Albuquerque Car Accident Attorneys You Can Trust
When we hail a ride from a rideshare service, the last thing we're thinking of is getting involved in a car accident, but they do happen. With the rise in popularity of services such as Uber and Lyft, these types of accidents will continue to increase. As ridesharing continues to evolve their policies based off major auto accidents that are happening, the complexity of getting compensation for cases such as these increases.
If you or a loved one are involved in an accident of any kind with a rideshare service and you suffered any injuries or damages, call the Albuquerque car accident attorneys at Ring Jimenez, P.C.! We can help give you a voice and get back what you rightfully deserve! Call us at (505) 373-3333 today!