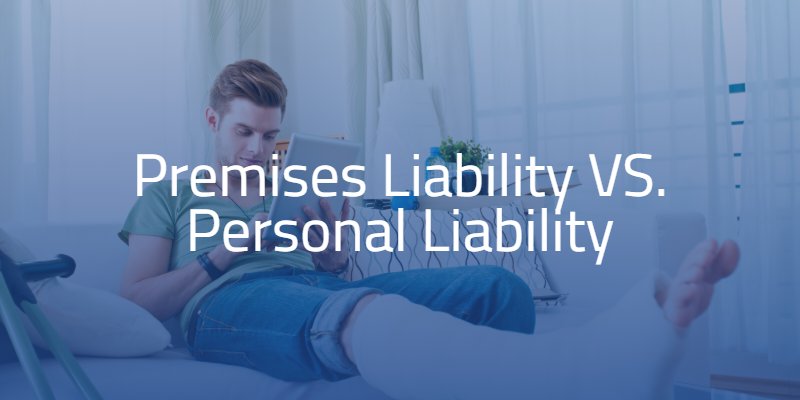 If you sustain an injury due to someone else's negligence, you may have grounds for legal action. However, the specific type of lawsuit or insurance claim you pursue will depend on the circumstances surrounding your accident. After an accident, you will need to determine if your case qualifies as premises liability or personal liability.
What Is Personal Liability?
Personal liability occurs when an individual's negligent, careless, or reckless actions cause harm to another person or someone else's property. Negligence occurs when someone fails to uphold a certain duty of care due to a negligent act or failure to act.
For example, say that you are at the grocery store and another shopper is texting on his phone. He is pushing a grocery cart and not paying attention to where he is going. As you are standing in the store aisle, the shopper collides into you and you fall on the floor. You suffer a broken hip and need immediate medical attention.
In this situation, the shopper would be personally liable for your injuries because he did not take the proper care while operating a shopping cart. His actions directly caused you to sustain an injury, and you could file a lawsuit against him to collect compensation. For more information, contact an Albuquerque slip and fall lawyer today at Ring Jimenez, P.C.
Premises Liability in New Mexico
Premises liability also applies to cases involving injury or property damage, but involves a different set of circumstances. You may hold someone accountable for premises liability if you suffer an injury due to a hazard on his or her property. The at-fault party must fail to uphold his or her duty of care to maintain safe premises, respond to hazards within a reasonable amount of time, and warn visitors of potential dangers.
For example, say that you are at the grocery store and someone had spilled a container of cooking oil in an aisle. The spill had already been on the floor for 30 minutes, but no employee had cleaned it or placed warning signs around the area. You slip and fall on the spill, breaking your leg in the process.
In this case, the grocery store owner would be liable for your injuries. These owners—and their employees—have a responsibility to monitor their stores for hazards, clean them, and take reasonable steps to warn visitors. Since the spill had been on the ground for a significant amount of time and no employee had placed a warning sign around the area, the store owner breached his or her duty to maintain safe premises. This breach of duty directly caused your accident, so you can file a lawsuit or insurance claim against the owner to recover compensation. For more information, speak to an Albuquerque premises liability lawyer today.
What to Do After an Accident in New Mexico
Whether you sustained an injury due to personal liability or premises liability, you may have the right to take legal action against the at-fault party. To prove your right to compensation, you will need to seek medical attention, document any visible injuries or physical evidence, provide witness testimony, and collect all records related to your injuries and treatment.
However, you may also need to obtain evidence such as surveillance footage from the at-fault party, which he or she may refuse to provide. You will also need to negotiate with insurance companies, navigate complex litigation processes, and craft a compelling case in your favor—all while recovering from a recent injury.
In these situations, an Albuquerque accident attorney can help. Your attorney will handle all aspects of your case so you can focus on your recovery. Contact a lawyer as soon as possible following your accident to discuss your legal options.